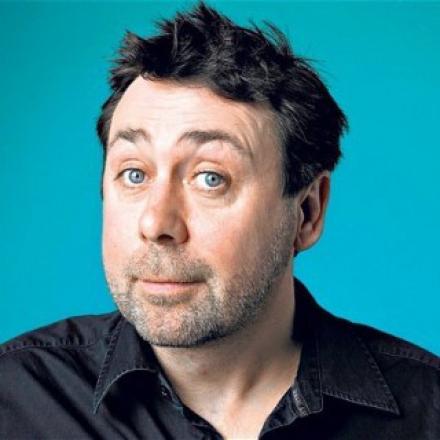 Reports have come in that comedian Sean Hughes has died.
The news has been posted on Facebook. A post says that Hughes, 51, had liver cirrhosis and was rushed to the Whittington Hospital during the night and suffered a cardiac arrest. 
Hughes was a pioneering stand-up and one of the youngest comedians ever to win the prestigious Perrier Award. He won it in 1990 with A One Night Stand With Sean Hughes. From there he went on to receive critical acclaim for his C4 sitcom Sean's Show and was best known as team captain on Never Mind The Buzzcocks.
His former promoter Richard Bucknall paid tribute to Hughes: "He was a pioneering, groundbreaking comedian who changed comedy with that live show."
The show marked a turning point in the evolution of long-form stand-up, adding a narrative where previously Edinburgh shows had essentially been an extended club stand-up set. Hughes' Perrier-winning show was set in his bedsit where the lovelorn Morrissey fan was waiting by the telephone for a call. With his references to indie music, The Smiths and pop culture, Hughes was quickly embraced by the music press as well as the comedy world.
Nica Burns, the director of the Edinburgh Comedy Awards (formerly the Perrier, now sponsored by lastminute.com said: "Sean Hughes was the youngest comic at 24, to win Britain's top comedy award  in 1990 He was a huge talent, a really good comic, instinctive timing from day one and a very good writer. He will be missed."
Kate Phillips, Controller Entertainment Commissioning, said: "There is no doubt that Sean's unique wit, dry delivery and ability to engage and have fun with guests week in week out helped establish Never Mind The Buzzcocks as one of the most memorable panel shows of all time. I am a huge fan of his and am very sad to hear this news. All of our thoughts are with his family and friends at this time."
Hughes, who was born in England but grew up in Ireland, was single. He was a passionate Crystal Palace fan.
Read a review of Hughes' 2013 show Life Becomes Noises here.
Read a full obituary here.