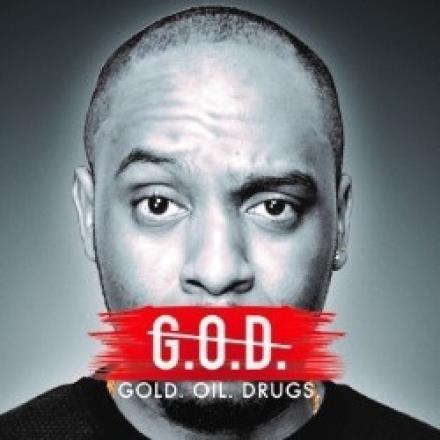 Comedian Dane Baptiste has announced a UK tour as part of his planned world tour for his latest show G.O.D. (Gold. Oil. Drugs.).
His UK leg starts on January 18 in Nottingham and features 21 dates including 5 dates at London's Soho Theatre. The show will also head to Australia, New Zealand, South Africa, Estonia, The Netherlands, Belgium, Latvia, Finland and Dubai with more countries being added. 
The London born stand up made history in 2014 as the first black British act to be nominated for an Edinburgh Comedy Award with his debut show Citizen Dane.
G.O.D. explores our worldwide pursuit of wealth, power and pleasure. This show is not about GOD, as Christianity has become a dirty word for most people in the developed world - it's the new C-bomb. G.O.D is an abbreviation of the new things that humanity has come to uphold over everything else; namely Gold, Oil and Drugs. This is a show about the distractions and attractions of modern human life; and how the pursuit of the 'Good life' can involve a lot of evil, vice and debauchery. But is that really a bad thing?  
Now a regular face on our screens, recent credits include Live at the Apollo (BBC Two), 8 out of 10 Cats Does Countdown (Channel 4), Mock the Week (BBC Two), Chris Ramsey's Stand Up Central (Comedy Central) Tonight at the London Palladium (ITV1) and Live from the BBC (BBC Two). 
Tickets are available from Friday, October 13 at 10am here.
Click here to see full list of UK dates.