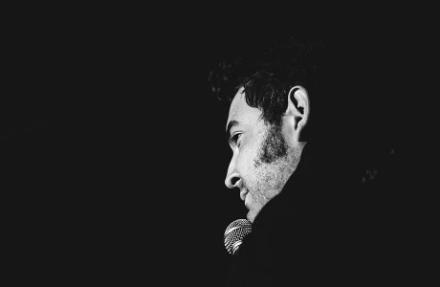 BTJ: Are you a classic tortured comedian?
NH: I think I'm very positive, I always try to be chipper. I'm not cynical but I don't want to be mainstream and I don't want to be liked by everyone. I mean everyone wants to be liked. It's always confused me who is and isn't successful. I write jokes that I hope are funny. I don't think I'm controversial. I think what I do is quite traditional if a bit smudged around the edges. There are still jokes.
But Josh (Widdicombe) and Seann (Walsh) are recognisable stand-ups. Josh is a class stand-up. Our generation's Jack Dee. Without them you wouldn't have me, but in my head when I started out I couldn't see any difference – we were all funny but when we were talking about television I realised I'm not a mainstream act.
Nobody takes things as personally as comedy. You can go and see a bad play and still have a good evening. Bad ones can be memorable but stand-up brings out personal feelings. If they don't like you they hate you and you haven't just ruined their evening you've ruined their life and they want to tell you. I did some Christmas gigs at Soho Theatre soon after being on Cats - it's not a panel show it's a stage show! People were coming for another reason so would just stare at me for an hour. At one point I crammed six mince pies into my mouth as I was singing and trampled the crumbs all over the stage. Afterwards I was on my hands and knees picking up the mess and a guy came up and told me he was a big fan of me on Cats and I was shit. I said 'this is me on a good night.'
BTJ: Any more Uncle? 
NH: It's not up to me. The last series was really ambitious, there was a fantasy episode, boy band episode, we really pushed it, it was exhausting and stressful for the writers Oliver (Refson) & Lilah (Vandenburgh) and it didn't get a huge audience. It's now on Netflix/Dave so has had a new life. But people would stop me and ask am I going to make a second series after we'd done three series so maybe it didn't make an impact. They might need to go away make something else and they might come back. There was always a dream to make a film or a Christmas special but for now it's over.
BTJ: What about your BAFTA-nominated short film Elephant set in Brighton? That was great. 
NH: TV just takes ages. We got Bafta nominated in 2015 and since then piloted it, it's a work in progress. I directed that based on year in Brighton back in 2006 and tried to get it made for over a decade. I'm still trying to do stuff with that.
BTJ: Is Loaded returning?
NH: I hope so otherwise Johnny Sweet is in prison. Loaded was four boys allowed to swear, one of the most fun experiences I ever had. I hope it comes back. I think it did alright.
BTJ: You seemed to enjoy the cooking in Eat Your Heart Out?
I love cooking, if it's my birthday I'll invite friends over and all the food will come out but I won't eat anything. When I get home after gigs I don't watch comedy I watch food shows. I'm actually not a big eater. When we were filming I was having fried chicken and cocktails for breakfast – it sounded like a nice job but it's a nice job for half a day then it dawns on you 'I'm going to be eating a lot'. Look at me in Uncle series 3 then this – that's the damage I have done to myself in half a year. I probably put on a stone. There's no better diet than watching yourself in an edit and seeing what you look like from an unflattering angle.
Buy tickets for Nick Helm's tour here.
Pages