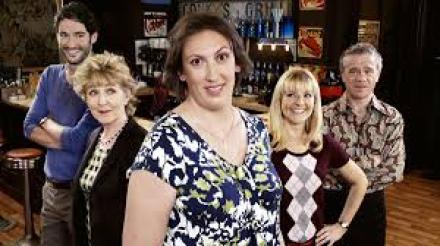 Miranda Hart has revealed that she is thinking about writing more episodes of her hit BBC sitcom Miranda.
Speaking on BBC1's The One Show she explained that she had heard about actor Tom Ellis, who played her new husband Gary, talking about a potential series looking at their marriage. Hart was quite tickled by the idea. "That got me thinking...there's a thought there to explore the comedy of marriage and how that would work. I'm thinking about it, I don't know."
She could not confirm there would definitely be another series, although she did scotch the idea of there being a Miranda movie. She said that she had been thinking about writing a movie script and in fact the final two extended TV episodes were really a movie. But she read an article where Dad's Army writer Jimmy Perry had written that he hoped she kept it as a sitcom and that helped her decide not to go down the movie route.