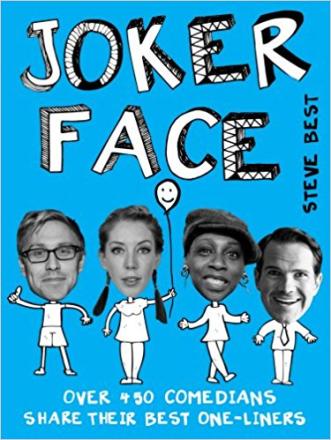 Comedian Steve Best is also a photographer and has been taking pictures of stand-ups for longer than he cares to mention. The latest result of this labour of love is his new book, Joker Face, which features 450 comedians from Katherine Ryan and Sara Pascoe to Jimmy Carr and Russell Howard, sharing anecdotes and jokes.
Below Steve Best talks about some of his favourite spreads from the book.
Buy Joker Face here.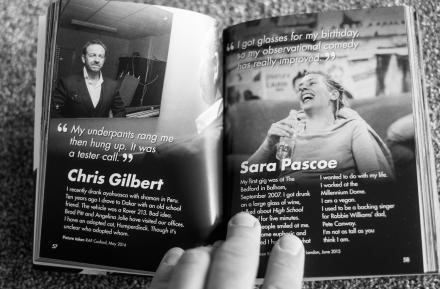 Chris Gilbert/Sara Pascoe
I really like the backstage feel to the pictures - in fact these two pictures may well get in my next book Comedians Back to Front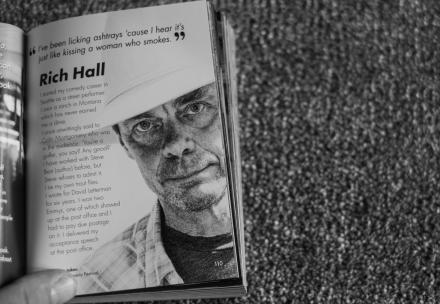 Rich Hall is one of my favourite comedians, and turned out to be one of my favourite pictures I took for the book - I actually shot this in very low light and had to over expose it in post production which gave a very grainy look, but that is Rich Hall.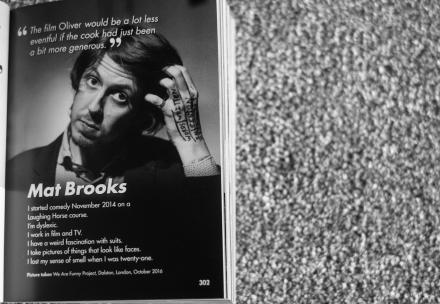 We Are Funny Project comedy club in Dalston is small but the light allows for some great pictures. And I like the words on Matt's hand, a popular way for comedians to remember their sets
Two legends - I really love Barry's joke - perfect (ed's note – you'll have to buy the book for the joke). And Barry was the only comedian in the book that answered his questions by post.
Two similar shaped heads - I like the look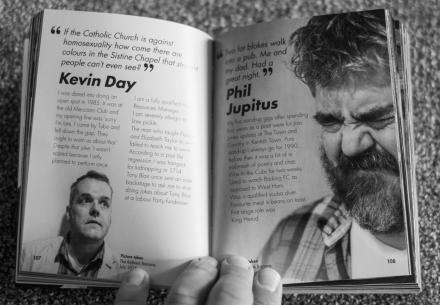 I always planned to get these two for my first book but hadn't worked with them for years and didn't manage it. They were two comedians on my wish list for Joker Face, and I managed to get them on the same night at the Balham Banana, a club I used to play all the time.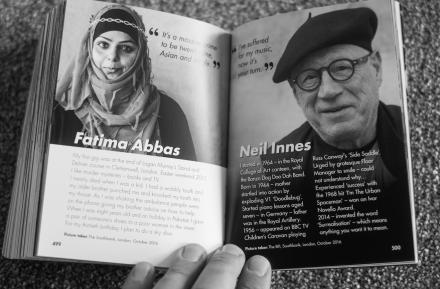 I bloody got Neil Innes - They say never meet your heroes, but it turns out he's a lovely man and didn't disappoint.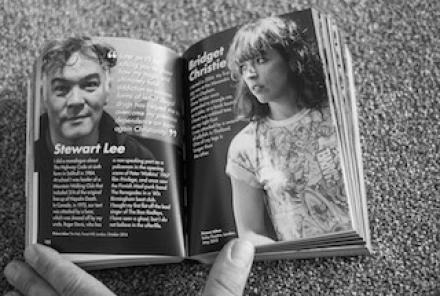 I have placed the comedians in the book purely on a creative eye. The only exception is if they are an item. Stewart and Bridget being one of them. 
Also have Stan Stanley and Nina Conti, Catherine Bohart and Sarah Keyworth, John Dowie and Harry Scott-Montcrieff (father and son). In fact there are a few partners in the book that I have heard have since split up, oops! (but because I haven't mentioned who the partners are no one knows - except for the actual couples of course)