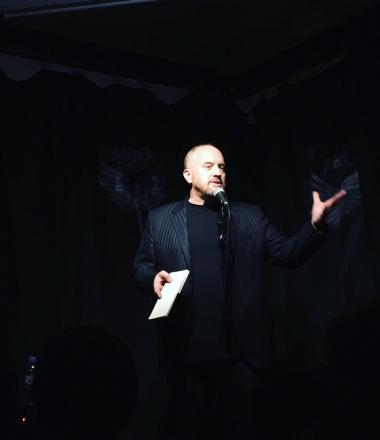 American comedy superstar Louis CK played a low-key club gig in London on Sunday night.
He popped into the Angel Comedy club/pub in Islington and reports say that after chatting to some of the acts on the bill did a 15-minute set at the end of the night. Needless to say he was phenomenal, according to a witness.
The star had apparently heard that Angel Comedy's clubs were run by comedy fans for the comedy community and decided to drop in while he was in the capital. His appearance was not publicised by the club but after the event some people who were lucky enough to have been there mentioned it on social media.
Photo by Sam Russell