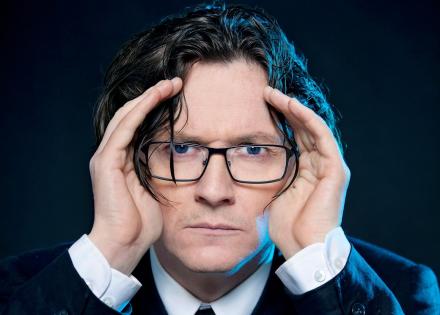 Neil Morrissey and Ed Byrne are among the celebrities taking part in The Pilgrimage, a three-part series bringing together religious and spiritual debate and personal stories of self-discovery. Seven well-known people, some with strong faith beliefs, others atheists, are stripped of the trappings and comforts of fame to become modern day pilgrims for 15 days, travelling the famous medieval pilgrimage, the Camino de Santiago in Spain.
Living as simple pilgrims, including staying in traditional hostels and carrying everything they need on their backs, Byrne, Morrissey, Debbie McGee, Heather Small, The Reverend Kate Bottley, Raphael Rowe and JJ Chalmers embark on their own spiritual journey of a lifetime and explore the spiritual meaning of pilgrimage.
Walking alongside thousands of other pilgrims they visit historic and religious landmarks, meet incredible people and encounter extraordinary events. But it's anything but a walk in the park. The physical challenge proves too much for some, theology debates divide opinion but an unexpected confrontation brings the group together.
As they learn about more about themselves and each other, they gradually reveal and understand their own beliefs more and discover a greater insight into the meaning of faith.
The Pilgrimage is part of the BBC's new religion and ethics programming for 2017 and will be broadcast later this year.