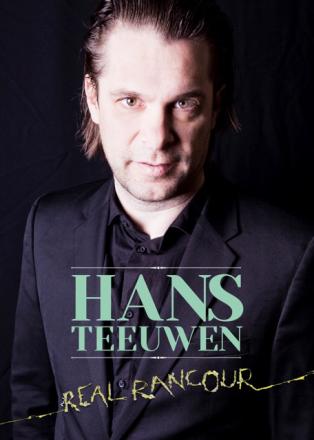 Dutch comedian Hans Teeuwen's latest live show, Real Rancour, is now streaming on Netflix. It is available in all English-speaking countries as well as the Netherlands and Belgium.
Teeuwen is one of comedy's most divisive, must-see performers. He won a Chortle Award in 2008 and was booed off during his set at Latitude Festival in 2009. In Holland he is a leading cabaretier and lounge singer and is renowned for his defence of free speech, especially following the death of his friend and collaborator Theo Van Gogh. 
His UK performances between 2007 and 2010, mixing stand-up, clowning, vaudeville and Dadaist storytelling, were heralded by audiences and critics as fresh and thrilling, shaking the comedy community into a frenzy of excitement. Fans include Dylan Moran, Russell Kane and Bridget Christie. Stewart Lee wrote in the FT about seeing Teeuwen onstage: "To be fair, half the room was just irritated."  
Available now on netflix.com.