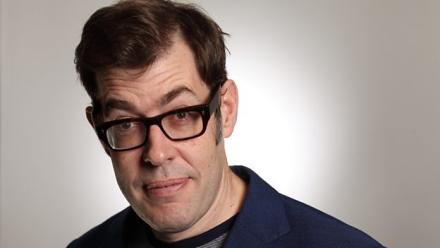 Richard Osman's House Of Games, which will air on BBC Two, will see celebrities testing their quiz knowledge in a succession of fast-paced entertaining rounds of knowledge based games.
Osman will cross-examine the competitive celebrities as they attempt to show off their quizzing skills. Each show finishes with a quick fire round deciding the daily winner, culminating with the week's champion crowned on each Friday.
Dan McGolpin, BBC Controller of Programming and Daytime, says: "Not only does Richard Osman know everything, he can also twist and re-shape that knowledge for fun. In the show, challengers will need to prove themselves worthy as he tests their mental prowess like it's never been tested before."
Richard Osman says: "The show is going to be great fun. Lots of great rounds, lots of competitive celebs, lots of surprises, and, most importantly, so much to play along with at home."
Richard Hague, Head of Entertainment at Remarkable Television, says: "Richard Osman's House Of Games is a unique collection of innovative, clever play-along trivia rounds. In the very capable hands of Richard, each game is a proper test of knowledge and with a returning cast of celebrity contestants building warmth and camaraderie throughout the week, this entertaining new format is the ultimate feel good quiz for BBC Two."
The format was devised by Remarkable Television's in-house creative team. Executive Producers for Remarkable are Richard Hague and Tamara Gilder. It was commissioned by Dan McGolpin, BBC Controller of Programming and Daytime, and Alex McLeod, Commissioning Editor BBC Daytime and Early-Peak.