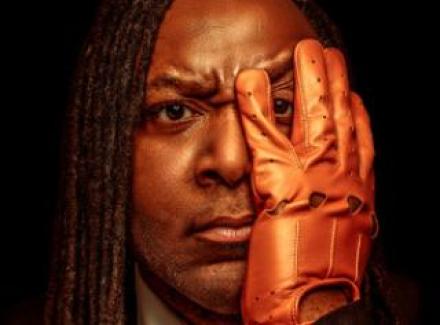 Reginald D Hunter has rescheduled gigs that he had to postpone on his current Some People V Reginald D Hunter tour last week due to breaking his leg. They will now be happening in the next couple of weeks as follows:
21st June - Richmond Theatre (originally 8th June)
25th June – Corn Exchange, Ipswich (originally 9th June)
28th June – Dorking Halls, Dorking (originally 10th June)
2nd July – Marlowe Theatre, Canterbury (originally 11th June)
Other gigs will go ahead as planned.
Hunter's injury is now on the mend thanks to the National Health Service. He said: "I felt a sudden need for this leg of the tour to test your NHS (A snap inspection, if you will). I have come to the conclusion that the NHS is really rather good!"
Dates here.