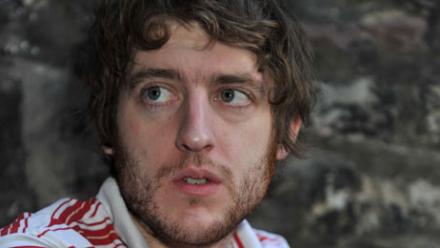 Welsh soccer-mad comedian Elis James is to star in a new sitcom for Radio 4 entitled Ankle Tag. He plays Gruff, a new father whose own father, Bob, suddenly comes back into his life after a long absence. 
Bob is a convicted fraudster, released from prison on licence, who wants to inveigle his way back into his estranged son's life (again through fraud). He's charming, optimistic, and warm. People like him. That's why they gave him so much of their life savings. 
It is not the first time James has fronted a prison-inspired comedy. He also starred in the BBC sitcom Crims, set in a youth offer's institute. James is also currently filming the third series of Josh with Josh Widdicombe.
Recording details below.
Dates: Sunday 2 & 9 July
Venue: BBC Radio Theatre
Doors open: 7.15pm
Recordings start: 7.30pm 
Apply for tickets here.