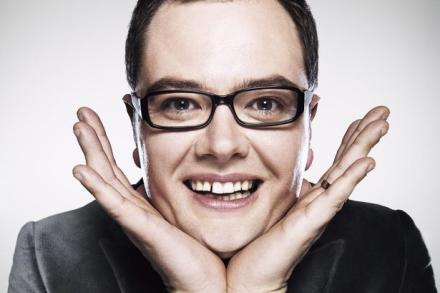 Alan Carr is to host a remake of classic game show The Price Is Right. The show, which originally went out on ITV, spawned one of TV's most iconic catchphrases in 'Come On Down'. This version will air on Channel 4.
Alan Carr said "I'm so excited to be the new host of The Price is Right. It's proper bucket list territory for me as I loved it when I was growing up and now for me to be at the helm of such a legendary show is a dream come true. It just leaves me with one thing to say ... COME ON DOWN!"
This one hour pilot was commissioned by Tom Beck, Head of Live Events and Commissioning Editor for Entertainment for Channel 4 and is a Thames (part of FremantleMedia UK) production. It is Executive Produced by Thames Head of Entertainment Suzy Lamb and Mel Balac.
The Price Is Right was originally hosted on ITV by Leslie Crowther, then by Bruce Forsyth and Joe Pasquale. There was also a version on Sky One hosted by Bob Warman.