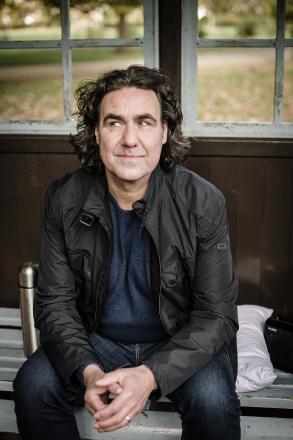 Micky Flanagan has added more dates due to phenomenal demand to his 'An' Another Fing…' tour, including his twelfth O2 Arena show October 21st.  
 
Flanagan recently sent record tumbling with a record breaking weekend of ticket sales during the opening run of his huge UK Tour shattering records in Newcastle, and Sheffield twice for seated arena shows. 
 
This tour follows his record breaking "Back In The Game" tour of 2013 which took in an incredible 129 shows - making it the biggest comedy tour in the world that year - having sold an unbelievable 500,000 tickets in the UK and Ireland alone.
 
Tickets for the new shows go on sale Friday 2nd June at 10am from www.livenation.co.uk 
Full dates below. New dates in bold.
May
Wed 24th                   BELFAST, SSE Arena
Thurs 25th                 BELFAST, SSE Arena
Fri 26th                      GLASGOW, SSE Hydro                                           SOLD OUT
Sat 27th                     EDINBURGH, Playhouse                                        SOLD OUT
Sun 28th                    GLASGOW, SSE Hydro
 
June
Thu 1st                       BIRMINGHAM, Barclaycard Arena
Fri 2nd                        BIRMINGHAM, Barclaycard Arena
Sat 3rd                        BIRMINGHAM, Barclaycard Arena
Fri 23rd                     LEEDS, First Direct Arena
Sat 24th                     SHEFFIELD, Arena
Wed 28th                   NOTTINGHAM, Motorpoint Arena
Fri 30th                     NEWCASTLE, Metro Radio Arena
 
July
Sat 1st                       LIVERPOOL, Echo Arena 
 
September
Tue 12th                     BOURNEMOUTH, International Centre              SOLD OUT
Wed 13th                    BOURNEMOUTH, International Centre              SOLD OUT
Thu 14th                     LONDON, The O2                                                   SOLD OUT
Fri 15th                       LONDON, The O2                                                   SOLD OUT
Sat 16th                      LONDON, The O2                                                   SOLD OUT
Tue 19th                     LIVERPOOL, Echo Arena                                      SOLD OUT
Wed 20th                    LIVERPOOL, Echo Arena
Thu 21st                     LONDON, The O2                                                   SOLD OUT
Fri 22nd                      LONDON, The O2                                                   SOLD OUT
Sat 23rd                      LONDON, SSE Arena Wembley                           SOLD OUT
Wed 27th                    BOURNEMOUTH, International Centre              SOLD OUT
Thu 28th                     LONDON, The O2                                                   SOLD OUT
Fri 29th                       LONDON, The O2
Sat 30th                      LONDON, SSE Arena Wembley                          SOLD OUT
 
October 
Tue 3rd                       BRIGHTON, Brighton Centre                                SOLD OUT
Wed 4th                      BRIGHTON, Brighton Centre                                SOLD OUT
Thu 5th                       LONDON, The O2
Fri 6th                         LONDON, The O2
Sat 7th                        LONDON, The O2
Wed 11th                    BRIGHTON, Brighton Centre                                SOLD OUT
Thu 12th                     LONDON, SSE Arena Wembley
Fri 13th                       LONDON, SSE Arena Wembley
Sat 14th                      LONDON, The O2
Thu 19th                     DUBLIN, 3Arena
Fri 20th                       DUBLIN, 3Arena
Sat 21st                     LONDON, O2 Arena
Wed 25th                    CARDIFF, Motorpoint Arena                                 SOLD OUT
Thu 26th                     CARDIFF, Motorpoint Arena                                 SOLD OUT
Fri 27th                       CARDIFF, Motorpoint Arena                                 SOLD OUT
Sat 28th                      CARDIFF, Motorpoint Arena                                 SOLD OUT
 
November
Fri 3rd                         BRIGHTON, Brighton Centre                                SOLD OUT
Sat 4th                        BRIGHTON, Brighton Centre                                SOLD OUT
Sun 5th                       BRIGHTON, Brighton Centre                                SOLD OUT