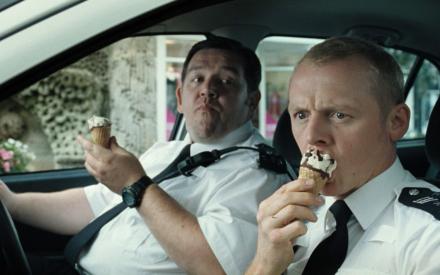 Simon Pegg and Nick Frost have reunited to make a new comedy-horror film.
According to a Deadline report, Slaughterhouse Rulez is set in a posh school where boys and girls are groomed for power and greatness. New boy Don Wallace is attempting to settle into this world when a fracking site is set up on school premises and "an unspeakable horror is unleashed" from a sinkhole. As a result the pupils and staff have to battle for their survival.
The film is directed by Crispian Mills and based on a script he co-wrote with Henry Fitzherbert.
Slaughterhouse Rulez will be the first film made by Stolen Picture, the film and TV production company the Hot Fuzz duo have formed. Pegg and Frost will be executive producers alongside Sony's Josephine Rose.