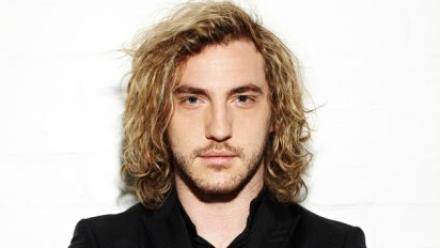 Seann Walsh and Mark Thomas have joined the theatre line-up of the Latitude Festival.
Walsh will be performing in Manwatching. More details about the production here. Mark Thomas will return to Latitude with his new work-in-progress, Predictable. Following Red Shed, which won acclaim across the UK for its wit and political anger, Predictable will question the Latitude audience about what they think the future holds. A perfect piece for the turbulence of 2017, Thomas will draw on these answers to create a fantastical, hilarious, and perhaps accurate portrait of what our world could look like.
Other theatre highlights include Dickie Beau's Fruits of the Forest and Desmond O'Connor presenting shows that mark the 50th anniversary of the partial decriminalisation of homosexuality.
Edinburgh's Traverse will present Gary McNair's Locker Room Talk; a verbatim theatre piece inspired by Donald Trump's dismissal of controversial comments made during his presidential campaign as 'locker room talk', and directed by Traverse Artistic Director, Orla O'Loughlin. To produce Locker Room Talk, Gary McNair spoke with men about women to explore this attitude, with the words of the men he interviewed being performed by a cast of women. Locker Room Talk will be followed by a discussion with psychologist Dr Nina Burrowes.
Fuel's Clod Ensemble will make their Latitude debut with a first glimpse of their visually captivating show On the High Road which features the company's characteristic interdisciplinary approach to theatre. Conjuring a feverish end-of- epoch atmosphere, On the High Road is a gripping, vivid piece of theatre, where powerful themes of migration, difference and intolerance are never far away.
Meditating on memory will be award-winning performer and lip-syncer Dickie Beau with his show Re-Member Me. This part-documentary theatre and part-séance to 're-member' the ghosts of Hamlet past, Dickie Beau transforms himself into a human Hamlet mix-tape in this ode to the impermanence of personhood and procrastination. 
Evocative animator Paul Barritt will bring his new production Cat and Mouse to the Theatre stage this summer. Well-known for his work with 1927 and their West End hit Golem; Cat and Mouse is an animation adventure featuring big screen cartoons and a rock 'n' roll band which follows the familiar dichotomy of anthropomorphic foes.
Latitude welcomes Shôn Dale-Jones in Me and Robin Hood; the latest Hoipolloi show about Shôn's on-going relationship with Mr Robin Hood. Shôn first met Robin as a seven-year-old boy in November 1975, and since then he has been his best-ever fictional friend. As the divide between the rich and poor grows larger, Me and Robin Hood shows the dangerous effects of splitting the world into the wealthy and those living in poverty.
Hull's Middle Child will present their epic gig-theatre show, All We Ever Wanted Was Everything in The Cabaret Theatre. From Cool Britannia, to Broken Britain and Brexit Britain, All We Ever Wanted Was Everything follows two kids from Hull raised on Harry Potter, New Labour and a belief that they would be as special as their parents promised. Focusing on what happens when our expectations don't match reality, Middle Child's latest production features an original soundtrack inspired by the best British music from the last three decades.
Alternative Miss World Fancy Chance will perform her debut solo show Flights of Fancy. Taking festival-goers from Fancy Chance's humble origins as a Korean refugee, to becoming the darling of the London cabaret scene, Flights of Fancy contains offbeat comedy, original songs and outrageous film. Joining her in The Cabaret Theatre will be Vanessa Kisuule with Sexy which presents a conflicted woman who loves poetry, smashing the patriarchy with a well-timed slut-drop.
Following the award-winning What I Learned From Johnny Bevan; performance poet for a disenfranchised generation Luke Wright will present his new piece Frankie Vah in The Speakeasy. Luke's second verse play deals with love, loss and belief against the scuzzy backdrop of indie venues and 80s politics with a Morrissey-sized measure of heartache.
Forest Fringe returns to Latitude and takes up residency in the Faraway Forest, featuring some of the UK's most innovative and witty performance artists. Appearances will come from Alexandrina Helmsley, Andy Field, Daniel Olver, Afreenz Azaria, Jack Marcus Ellis, Femme Feral, French and Mottershead, Low Stakes, Simone Simone and Eros, Catherine Hoffman and Florence Peake, Simone Kenyan and Neil Callaghan and Verity Standen.
Joining Forest Fringe in the Faraway Forest will be Unlimited Theatre with How I Hacked My Way Into Space, Richard Dedomenici with The Live Art Tent of Ill Repute and SBC Theatre and Leeds Beckett who will stage Stand and Be Counted; their exploration and celebration of youth, protest and activism.
Latitude runs from July 13 - 16. Tickets here.