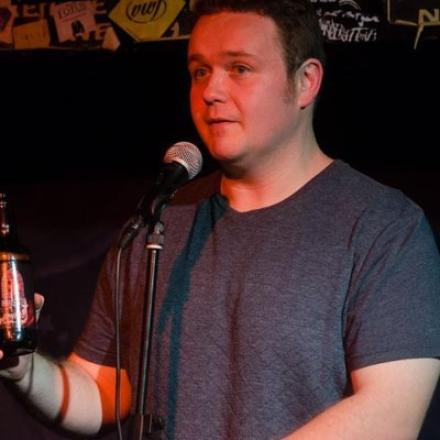 This week's council elections saw a number of figures from the comedy world standing for election with mixed results.
Paul James (pictured) won a place for Welsh Labour on the Town Council in the Neath Llantwit Ward with 461 votes.
Julian Dutton (Welsh Liberal Democrat) failed to win a seat in Lllandovery, Carmarthenshire but did come second to Plaid Cymru, picking up 124 votes.
Dillie Keane failed to win a seat for the Liberal Democrats in the ward of Ploughley which is part of Oxfordshire County Council. The cabaret star picked up 228 votes.
Chris Foote-Wood, the brother of Victoria Wood, stood as the Liberal Democrat candidate for Mayor of the Tees Valley. He came third, with 12,550 votes (12.3%). The winning candidate was Conservative Ben Houchen.
Stephen Powell, who runs Comedy Cow and Milton Keynes Comedy Festival, won a seat on the Rhondda Cynon Taff Council, the Talbot Green Ward, for Welsh Labour.
And Jude Considine (Labour), who is not a comedian, but a comedy fan who was one of the Edinburgh Comedy Award judges in 2008, was voted onto the Lanchester Council in County Durham with 652 votes.
In the forthcoming General Election Tommy Sheppard, the co-founder of The Stand Comedy Clubs, will be standing again for the SNP for Edinburgh East, the seat he currently holds.
If there are any other results we have missed please email [email protected] with details for inclusion.