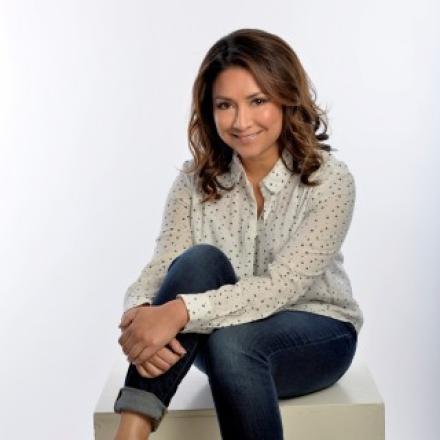 Ayesha Hazarika certainly picked a good day to open the Soho run of her latest show, State of the Nation. The former adviser to Ed Miliband and Harriet Harman picked the day the snap election was announced, so she started by dramatically ripping up her script.
The last comedian to do this sort of thing was Bridget Christie, who abandoned her planned show last year to respond to Brexit. Hazarika's set is not quite in the Christie league in terms of genius silliness but she is very funny and there is also some common ground. One of her themes is the way politics, and Labour in particular, excludes women. She recalls how she and Harriet Harman would only find out about crucial meetings when they had finished. So much for equality for all.
As well as speaking up for diversity, which Hazarika thinks might make Labour electable (I'd say it would make them more electable but I don't think it's the whole story) she also has some some well-polished anecdotes about the Westminster village. I don't think this set is quite as off-the-cuff as the opening script-shredding moment suggests but the anecdotes are both well-delivered and well-received
What we don't get is any real dirt-dishing. OK, so we find out that Gordon Brown is not easy to work with – she jokes (I hope it's a joke) that he didn't know his LGBT from his BLT – but that's hardly front page news. And while we are on the subject of cooked pig she makes it clear that she did not suggest that Ed Miliband stop for a public bacon sandwich. 
She was, however, involved in the "pink bus" fiasco and her account of that is both entertaining and also sheds some intriguing light on the machinations of the Labour Party machine. State of the Nation is certainly a timely, tantalising show. I'd have just liked some meatier revelations. Maybe Hazarika is saving those for a book… 
At Soho Theatre until April 22 then May 8 & 9. Tickets here. Full tour dates here.