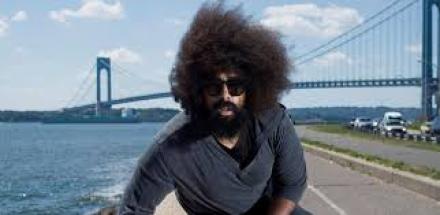 Comedy game show Taskmaster has been commissioned for a series by Comedy Central in the USA.
The American version of the show will star US stand-up comedian Reggie Watts in the role taken here by Greg Davies. Alex Horne, who devised the show, will continue as assistant, judging five unwitting comedians as they compete against each other with creativity, cunning and genius in a series of tasks. Watts is best known to TV viewers in America as the leader of the house band on James Corden's US talk show.
Taskmaster is already popular internationally with the format having been licensed into five territories – Belgium, Sweden, Germany, The Netherlands and Finland. A Belgian version has already aired on VTM and the Swedish version is currently on air on SVT 1. The original UK show has also been sold to BBC Worldwide Australia and TVNZ's Duke.
The US show will be produced by Avalon Television and executive produced by Reggie Watts, Alex Horne, Richard Allen-Turner, Rob Aslett, Kara Baker, David Martin, James Taylor, Jon Thoday and Andy Devonshire (The Apprentice and The Great British Bake Off), who will also direct. Kellyn Parker, Adam Londy and Jordan Ellner are the Executives in Charge of Production for Comedy Central. Further details to be shared at a later date.
The UK version is due to return to Dave on April 25. Read more about it here.