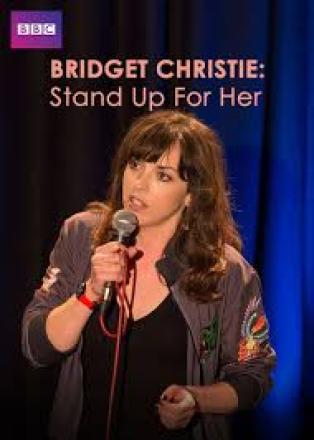 A film of Bridget Christie's breakthrough live show has been released on Netflix.
The show, now titled Stand Up For Her, was filmed at the Hoxton Hall in London last year. It will be available in USA, Canada, UK, Ireland, Australia, New Zealand, India and Africa.
Christie is the latest in a growing number of UK-based comedians getting exposure on the channel. Jimmy Carr's live show has been on Netflix and Katherine Ryan's live show was released earlier this year. BTJ has heard that Russell Howard's next show might possibly be via Netflix. And while discussing the recent controversy over his 'dead baby' joke, Ricky Gervais hinted on Twitter that his Humanity show might go out on Netflix. Gervais already has an ongoing relationship with the channel, having released his film Special Correspondents on Netflix last year.
Meanwhile indie comedy channel Next Up has announced that they are releasing a George Osborne comedy video, but we think this was an April Fool's Day joke.