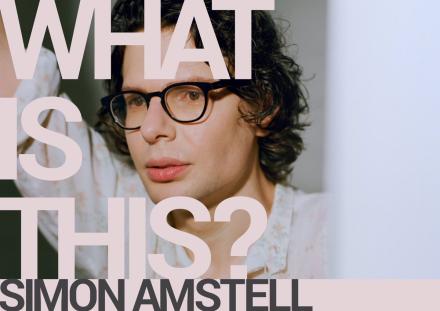 Simon Amstell is to tour later this year with a new show entitled What Is This?
He announced the news on Twitter with a Tweet linking to a page on his website where fans can sign up for access to a presale of tickets from 10am on Tuesday, February 28. The link is here.
This will be his fifth tour and it will run from September 22 to November 29, 2017. The former Popworld/Never Mind The Buzzcocks presenter says of the show it "promises to be a deeply personal, funny exploration of beauty, intimacy, freedom, sex and love."
Amstell's directorial debut, Carnage – Swallowing The Past, is to be released on BBC iPlayer this Spring. It stars Martin Freeman, Joanna Lumley, Dame Eileen Atkins and Lindsay Duncan. There is an advance screening and Q&A chaired by Mark Kermode at the BFI Southbank on Tuesday February 28. Tickets here.