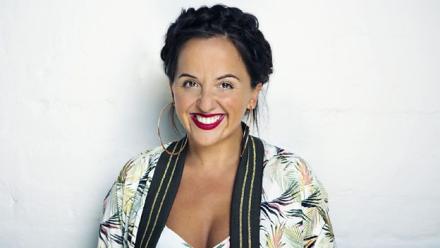 Luisa shot to fame following one of the most successful debut stand-up shows at the Edinburgh Fringe. She has built up a huge following from her sell-out shows: What Would Beyoncé Do?! and Am I Right Ladies?! Both were critically acclaimed and sold out worldwide. She has been described as "one of the biggest stand up hits of the decade" by the Guardian.
What Would Beyoncé Do?! will be filmed at the Clapham Grand on January 19 2017 and will premiere on Valentine's Day on BBC Three. Fans and newcomers can buy tickets from Luisa's official Facebook page to be part of the show.
Luisa commented: "I am absolutely delighted. This was a free show I performed in Edinburgh back in 2012. I have been lucky enough to tour it for five years and now I am now filming it for the BBC! This show is just magic for me. I'm really thankful to the wonderful team at King Bert and to the BBC for giving me the chance to get it on the telly."
Shane Allen, Controller, Comedy Commissioning at the BBC says: "Luisa is a huge star in the making and this show is a real crowd pleaser. Luisa spins a time of personal rejection into a riotous, uplifting comedy banshee cry. It's for anyone who has ever had their heart broken. It heralds the feature length debut of a major new female comedy force."
The 75 minute special will capture the infectious energy of Luisa's shows, by joining the queues and audience in the build-up to the event, to discover why her loyal army of fans love her unique approach to stand-up and her Beyoncé ethos. The show is set to a soundtrack of Beyoncé's best known hits.
From King Bert productions, the special will be directed by Julia Knowles (The Royal Variety Performance 2016, Lee Evans Live, Beyoncé Live in London), produced by Sarah Fraser (Walliams & Friend, Sick Note, Dave's One Night Stand) and executive produced by Jo Sargent (French and Saunders, Absolutely Fabulous, Miranda). BBC commissioning editor is Alex Moody.
Jo Sargent of King Bert Productions says: "Luisa is a unique writer performer with bucket loads of stage presence. She is a rising star and we at King Bert are very proud to be part of this project."