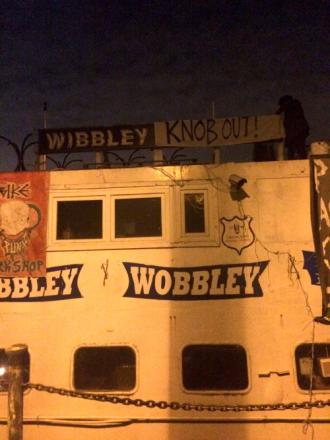 The Wibbley Wobbley boat, which was run as a comedy venue on the Thames by the legendary Malcolm Hardee, has been towed away from its moorings in Rotherhithe's Greenland Dock.
Hardee ran the venue there in the early part of the century until he drowned nearby in January 2005. 
According to reports the venue had been squatted and the squatters have been forced to leave.
It is believed that the Wibbley Wobbley will now be broken up and the vessel that replaces it will be run as a restaurant.
Hardee's official biographer John Fleming, who took the picture on this page on a recent visit to the boat, said: "I thought 2016 was bad enough with Bowie, Prince and Manuel from Fawlty Towers dying, but this has really pissed me off".