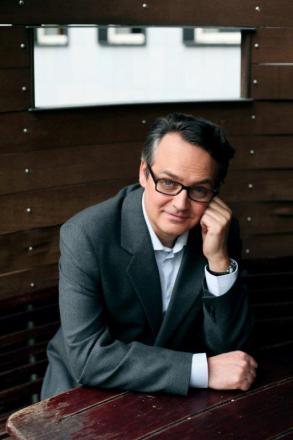 The winners of the BBC's Comedy Classroom writing competition launched in partnership with the National Literacy Trust have been announced.
Open to 13-15-year-olds students across the UK, the competition – a collaboration between BBC Learning, BBC Comedy and the National Literacy Trust - called on secondary school students to become classroom jokers and was given backing by some of the UK's top comedy talent, including Charlie Higson, Kerry Howard, Marcus Brigstocke and David Walliams. 
The Winners of the three categories are as follows:
·         Class Joker - Stand-up. Students were asked to turn their personal observations and views of the world into a written and performed stand-up comedy routine. The winner of this category was Sarah Jayne, fromArchbishop Blanch School, Liverpool.
·         Class Act - The Sketch. Students were encouraged to write their own unique sketch and bring to life funny ideas and characters. The winner was Samuel, from Teddington School, Teddington.
·         Class Comic - Clever Captions. Students had to find the funny in an image and write a comedy caption. The winner of this category was Tom, from St Mark's Catholic School, Hounslow.
The winning trio have visited the BBC to watch their work being filmed and receive a Comedy Classroom trophy. They will receive a signed certificate and feedback on their writing. Their work can be watched here. 
They were chosen because of the high standard of their work but also because they genuinely made the judges, which included comedian Charlie Higson (pictured), laugh out loud.
Sarah Jayne's writing was commended for being full of visual imagery and using her own personal observations and character, while the judges thought Samuel's sketch was funny and original with a great punchline. They also said that Tom used his wit consistently to bring the pictures to life.
As well as David Walliams, Charlie Higson, Marcus Brigstocke and Kerry Howard, the competition also had support from the likes of comedians Katy Wix (Not Going Out) and Citizen Khan star, Adil Ray, who contributed to a teachers' resource pack, as well as top BBC comedy producers and writers.
Charlie Higson said: "I was not disappointed; we had some fantastic entries. There were some genuinely funny scripts. I think just the fact that kids made the effort to go in for this competition and to put the work in is amazing. Comedy is a bit undervalued, particularly in schools. English lessons can be quite serious, so it's great to encourage that side of things, because comedy is such an important part in all of our lives."