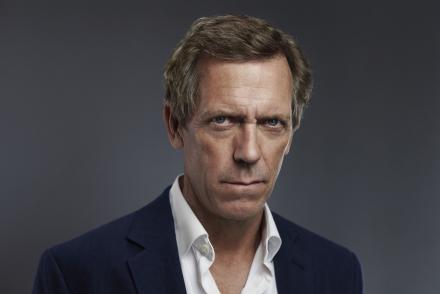 Hugh Laurie has been honoured with a star on the Hollywood Walk Of Fame.
Laurie said at the ceremony: "This is not a fair world. I'm 57 now and I've lived a life of extraordinary good fortune from start to finish, so much so I'm anticipating a piano falling on my head to redress the balance. I've been incredibly lucky. I'm going to bask in this extraordinary honour and my extraordinary good luck and I'll set to work first thing tomorrow on the global unfairness problem."
Making a speech at the Pig 'n Whistle British pub on Hollywood Boulevard his comedy partner Stephen Fry said: "While he may not be the first wise and kind star to be set in a paving slab in old Hollywood, I venture to suggest no star was ever wiser or kinder."
The star of Blackadder, House and, more recently, The Night Manager (pictured), Laurie is not the first Edinburgh Comedy Award winner to receive this honour. Emma Thompson, who like Laurie was a member of the Cambridge Footlights who won the first Perrier Award in 1981, was given the 2416th star for her film career in 2010. Laurie's star is number 2593.
Pictured: Hugh Laurie in The Night Manager, BBC.