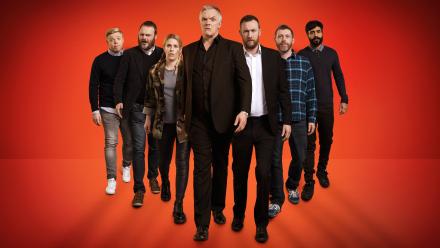 It feels as if the second series of Taskmaster has only just finished but the third series starts on Dave on Tuesday, October 4 at 10pm.
Greg Davies and Alex Horne will preside over five more comedians, all hoping to become the new Taskmaster champion. 
The new contestants are Al Murray, Dave Gorman, Paul Chowdhry, Rob Beckett and Sara Pascoe, competing to take the crown from Series 2 winner Katherine Ryan.
Challenges will include spreading one's clothes as far and as wide as possible and coming up with the best way to surprise Alex Horne when he emerges from his shed after an hour cooped up inside? In the exclusive trailer below the competitors have to get to a microwave in the smallest number of steps using all the ingenuity their comic brains can muster.
Taskmaster Series 3 - Trailer