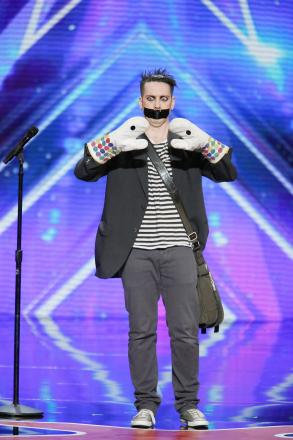 Wordless entertainer The Boy With Tape On His Face failed to win the America's Got Talent final last night.
The competition was won by 12-year-old singer/songwriter Grace VanderWaal who wins a million dollars and a Las Vegas show.
Tape Face, real name Sam Wills, was one of the first five performers eliminated out of the ten acts in the final. 
The result prompted predictabke outrage on social media, with comments on Twitter suggesting that VanderWaal had won because she has a lot of young followers and that other acts deserved to win.
The UK-based Tape Face has built up a big fan base in America with his playful, irreverent act, but his next move now is to return to the UK to continue his already announced tour starting in Solihull on Sunday. Tour dates here.