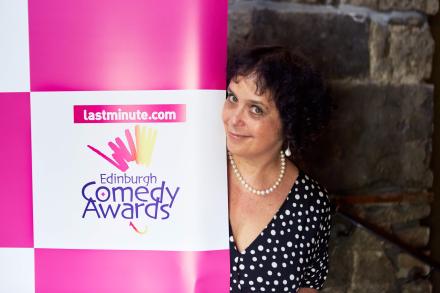 The winners of this year's lastminute.com Edinburgh Comedy Awards have been announced today at Dovecot Studios in Edinburgh.
Richard Gadd won the Best Show award for his show Monkey See Monkey Do.
Scott Gibson won Best Newcomer.
The Panel Prize went to Iraq Out Loud, the non-stop reading of The Chilcot Enquiry.
There will be London showcases featuring the nominees at the Lyric Theatre, Shaftesbury Avenue, London on the 17, 24 & 31 October. Tickets exclusively available here.  
For the shortlist of nominees click here.
Picture is of awards producer and all-round comedy legend Nica Burns.