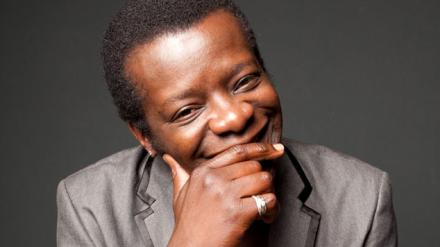 6. What do your parents/children (delete as applicable) think of your job?
My parents are quite old school and the thought of going out to watch a man make them laugh in exchange for hard earned cash simply isn't on their radar. I think they are still waiting for me to get a desk job at the council and they bring me the application forms on a regular basis. They have only ever seen me twice in all this time - on stage I mean, we do meet up regularly, mostly to discuss my future at the council.
7. What's the worst thing about being a comedian?
Being a comedian is a bit like being in a band; it's so emotive and some people are very vocal about who they love and who they hate. It's a very strange job being judged every time you perform. I can't think of any other job in the world where you are heckled and in some cases have things thrown at you. Also, people make assumptions about you and think you're funny all the time. I'm actually not on 24/7 and some folk think you should be. 
8. I think you are very good at what you do (that's why I'm asking
these questions). What do you think of you?
I think I'm very good at what I do and to be in this industry as long as I have I must be doing something right. I've played every type of gig, venue, audience, continent in the world and I'm still here. (Actually I'm still waiting for an invite to Antarctica to validate that last statement). I feel truly humbled that people choose to come out and hear what I've got to say, apart from my mum and dad.
People laugh proper belly laughs at my shows. I can live with that. 
9. How much do you earn and how much would you like to earn?
I think Chris Rock summed this up quite well a few years ago in a routine about earnings, when he compared himself to the dentist living on his street. I earn enough to look after myself and I have no credit card. In the future I'd like to have good enough credit to be able to apply for a credit card again. But seriously, I'd like to earn enough to never ever be in debt and be in a situation where I have to work for someone else after all this time.
10. How important is luck in terms of career success – have you had
lucky breaks?
I do think luck and timing play a part but talent and hard work will always shine through.  There are some people who are given break after break because they "fit the bill" I guess. I've been lucky enough to have great producers backing my ability. Career success is down to all these factors coming into alignment. I used to think it was also about being a decent guy too but being tough and ruthless, to an extent, seems to get results. 
11. Alan Davies has said that comedians fall into two categories -
golfers and self-harmers. The former just get on with life, the latter
are tortured artists. Which are you – or do you think you fit into a
third category?
We're all fragile souls at heart, which is a direct contradiction to the job we do. However, I'm not a tortured soul or a golfer, so I think there must be another category. When I started out I just wanted to make people laugh in a 'Look at me! Aren't I funny!' kind of way, but that evolved into the desire to say something. I see things from a different angle and I want to express those things to a captive audience in a funny way.

12. Who is your favourite person ever and why – not including family
or friends or other comedians?
For many years it was Nelson Mandela and Muhammad Ali. As a young black kid whose parents witnessed the civil rights movement in America, and I grew up in a world where South Africa had a system called apartheid, which was allowed to happen in front of the eyes of the rest of the world, those two men were a beacons of hope, strength and dignity. They and countless other giants sacrificed themselves for me. How a man like Nelson Mandela can spend over 25 years in prison yet emerge to be the non-bitter elder statesman that he was, is inspirational. Muhammad Ali refused to go to war and had his boxing license, his job, removed for years and yet he didn't cave in: it shows great strength of character.
13. Do you keep your drawers tidy and if not why not?
I have very full, yet organised drawers. My folks have a habit of not throwing things away and it must have rubbed off on me. I don't collect junk and I'm not a hoarder, but I do have a large collection of empty Gu pots. Generally, I do not like a mess. It shits me. A tidy draw and a tidy house leads to a tidy mind. I'm very much a minimalist. But I do keep very good records; I've never deleted an email. So in that sense my inbox and my drawers are very full. Oo-er missus.
Pages