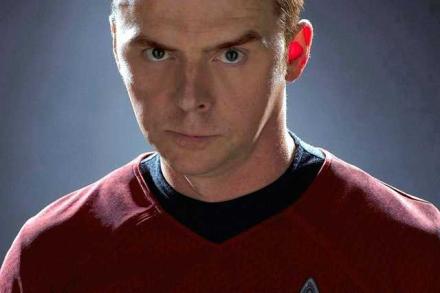 Simon Pegg has launched a withering attack on Boris Johnson during an interview on BBC1's The One Show.
While discussing the plot of forthcoming movie Star Trek beyond, which he co-scripted, Pegg talked about the baddie, Krall, played by Idris Elba and quipped that "He hates the idea of all the planets working in harmony...the villain of Star Trek Beyond is essentially Boris Johnson."
Pegg also plays engineer Scotty in the film.
The actor, who was also promoting Ice Age: Collision Course, was invited by the hosts to sit on a reclining chair at the start of the programme like the one he always takes on set and calls Jeff. He recalled that he gave Tom Cruise one when they were making a Miission Impossible film and Cruise sat in it and fell asleep. "It felt like I'd felled a giant," chuckled Pegg.