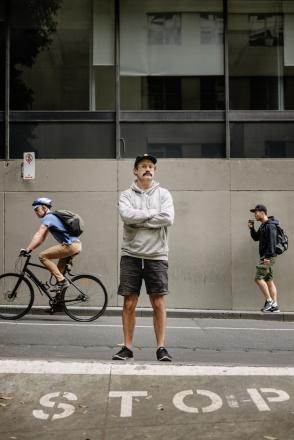 2015 Edinburgh Comedy Award winner Sam Simmons is set to tour this autumn with his brand-new show. The Not A People Person tour will start in Belfast on September 29 and finish in Galway on October 29. 
Following the success of his last show Spaghetti for Breakfast, which also won the Barry Award in Australia, the absurdist comic hilariously takes you inside his mind, tackling self-hatred, paranoia and why he is not, in fact, a "people person." 
Simmons has become an increasingly popular comedian in recent years in the UK and in his native Australia. He has appeared on Pointless Celebrities (BBC1), 8 Out of 10 Cats Does Countdown (Channel 4), and Rotters (Sky Atlantic). He is the creator and star of Problems in Australia, also airing on Dave UK, and has performed on Conan in the US. Additionally, He has written and performed in his own Christmas special for Sky 1 called Sam Simmons' Christmas, has written and starred in one of Channel 4 Comedy Blaps and is a frequent host of Australia's radio station Triple J.
For tour dates click here.