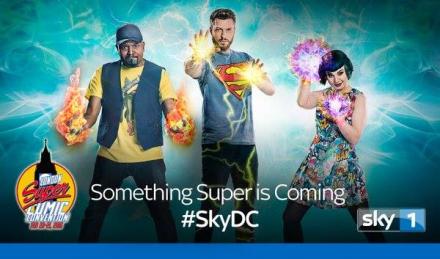 UK-based Australian comedian Bec Hill is to be co-host of a new show for Sky about superheroes with Rick Edwards.
After posting numerous teasers Hill has just revealed the news on Facebook.
"8 years ago, I did my first solo stand-up show called, "If You Can Read This, My Cape Fell Off". It was about superheroes.
Now, 8 years on, I'm the co-host of Sky's new official DC fan show!!!!
And you know how I went to Vancouver a few weeks ago? It's because I was on the sets of The Flash, Arrow, and Legends of Tomorrow interviewing all the cast and crew!
I have some AMAZING photos, but I can't share them until the show goes live in March. I'm really happy and excited and love the team and thank you everyone for being so patient! I hope you share my joy. xxx"