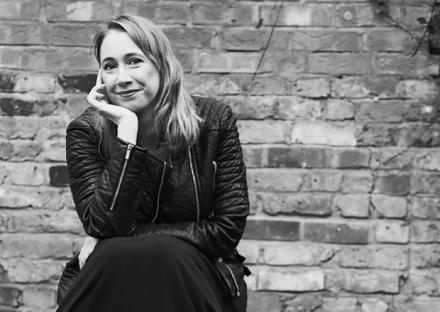 Tiff Stevenson has announced a national tour for her latest show Mad Man. The tour runs from January to April and includes a performance at London's Leicester Square Theatre on Thursday 31st March.
Stevenson is one of the most popular comedians on the circuit, combining a sharp eye for gags with a social conscience. Mad Man is the sixth solo show, following on from her previous successes Uncomfortably Numb, Cavewoman, Dictators, Along Came a Spider and Optimist. In 2012 Uncomfortably Numb was awarded the Mervyn Stutter's Spirit of the Fringe award and inspired her to make a documentary exploring plastic surgery, ageing and our perceptions of women's faces further.
Stevenson played Tanya in BBC3's hit mockumentary People Just Do Nothing, which will be returning in 2016 for two more series. Other TV appearances include Mock The Week,  Russell Howard's Stand Up Central and Alan Davies: As Yet Untitled.
On the radio she has been a guest on Front Row (BBC Radio 4),MacCaulay & Co (BBC Radio Scotland) and makes regular appearances on the Comedy Club (BBC Radio 4 Extra), 7 Day Saturday & Sunday with Al Murray (BBC Radio 5 Live) and Breaking the News and The Good, the Bad and the Unexpected (BBC Radio Scotland).
She also hosts the weekly live show Old Rope, which showcases new material from established headline acts.
Click here for full dates.