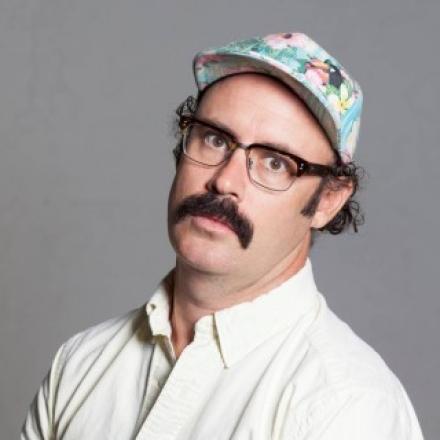 Comedians aren't supposed to be competitive or want to win awards but there is no getting away from the fact that the Foster's Edinburgh Comedy Award is the biggest gong in stand-up. Sam Simmons finally won the prestigious prize this year after two previous nominations. His latest show had slightly passed me by until it was shortlisted, but once I'd seen it I could understand what all the fuss was about. Spaghetti for Breakfast was both consistent with and very different to his previous shows. I'd often compared Simmons to Noel Fielding but this time the Australian performer was very much his own man, actually giving away very personal information along with very funny jokes and very absurd knockabout humour, often involving cereal. Simmons deserves every success and it looks as if he is getting plenty of it. After one sold-out run at the Soho Theatre he has now announced extra dates there from December 14 - January 9. Tickets here. This review first appeared in the Evening Standard.
Australian comedian Sam Simmons had previously been nominated for the Edinburgh Comedy Award twice, so it was third time lucky this August. Except there was no luck involved when he won the award. Spaghetti for Breakfast marks a quantum leap in quality for the antipodean absurdist.
The trademark surrealism remains, but this time there is a personal narrative bubbling away too. Every now and again, between wearing a lettuce leaf as a frankly unconvincing wig or trying to untangle a huge ball of extension cable, he slips in tales of his turbulent relationship with his mother.
Simmons playfully suggests that these misery memoir moments maybe helped him to win over the judges, but it is his jokes that win over the audience. The show is also an entertaining catalogue of what he calls "things that shit me" — life's irritations, from walking into rooms and forgetting why you are there to tedious work colleagues.
Gradually almost everything he says and every prop he toys with on stage starts to take on weightier significance.
If you can imagine someone combining the rage of Basil Fawlty with the lunacy of Spike Milligan you are getting somewhere close to Simmons. Painfully frank, riotously inventive and a deserving award winner.