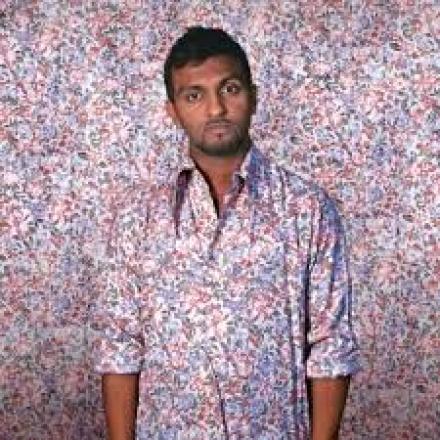 Australian comic Nazeem Hussain has clearly got a sizeable word-of-mouth following in the UK. His first night in Soho was sold out and the audience seemed to be a mix of Asians, Aussies and those simply interested in good quality stand-up. I think all three demographics left the show satisfied.
Hussain, who is of Sri Lankan heritage, last played the UK as part of package tour Fear of a Brown Planet with Aamer Rahman, and like Rahman, a chunk of his set is about the immigrant experience in Australia.
Back home he hosts a hidden camera show with the same title as his set, Legally Brown, in which he often pranks people with gags about race, pretending to be celebrities such as Will.i.am and signing autographs. The subject of pranking and mistaken identity gets some great laughs onstage too.
His best material, however, is more hard-hitting. His extended anecdote about being questioned by Australia's version of the CIA is both scary and farcical. When they listened in on his calls he could hear them discussing him in the background so he and his muslim friends used to wind them up. It is no surprise to find that he is a fan of Four Lions.
I'd like to know exactly how much of his stories are true. He also has a chillingly comic story of his father being stitched up on his doorstep by an award-winning reporter. Which is particularly ironic as Hussain is known for tricking the public himself, but in a much nicer way.
The less-satisfying parts of the show are when he falls back on racial stereotyping. His mum is always after a discount, for instance. While it's a gentle, affectionate gag, it's something that the politically correct brigade might come down hard on.
But this is a small quibble. Hussain is a likeable, funny stand-up, with a relaxed playful manner. He can do mainstream and political and it never feels contrived. It's funny that he talks about being mistaken for other people though, because his potent mix of charm, smarts and satire did, I have to confess, remind me of Aziz Ansari. I hope he takes that as a compliment.
Until May 30. Tickets here.