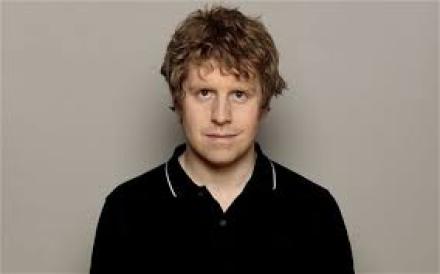 I was recently commissioned to ask comedians and writers for the tricks of their trade by the Independent on Sunday. Their responses offered readers a fascinating insight into the creative mind. There was not enough room to run the full interviews in the newspaper so I've published them all below. Inevitably a number mention that nothing beats old school hard work, but there is a lot more useful advice here. Tea and hats apparently help according to Susan Calman. Pay attention and that next award could be yours. Or you could take Stewart Lee's advice that "it's a waste of time for young people to try and write comedy today."  
Andy Hamilton – sitcom writer
His new satirical series Ballot Monkeys, co-written with Guy Jenkin and starring Ben Miller, is on C4 on Tuesdays at 10pm. 
1) Become a ruthless editor of your own stuff. You have to be brutal.
2) Learn to be concise. Pay attention to the rhythm of a sentence and how a joke unfolds. Just moving an adverb can change it. I'm still learning. When I was doing a live tour recently just a making a small change to a line would mean it got a bigger laugh or no laugh at all. Rhythm is a delicate tool. 
3) Make sure you invest in a character. Anyone can write jokes. Well, almost anyone. But if you are writing a sitcom it's the characters that make it interesting. They have to resonate. 
Josh Widdicombe - stand up/sitcom writer
Widdicombe is a co-host of The Last Leg, on C4 on Thursdays. His new BBC3 sitcom, Josh, will be screened later this year.
Listen to what other people think of your work, they are probably trying to help. It's all well and good being a genius who doesn't need their artistic vision compromised, but if (like me) you are nowhere near a genius then it is best to take people's notes on board and try to improve. Which admittedly are pretty futile tips,really, as if you don't agree with them you wouldn't be reading an article about writing tips in the first place. 
Reece Shearsmith – actor/comedy writer
The latest series of Shearsmith's Inside No. 9, co-written with Steve Pemberton, has just finished but is available on DVD.
I think it's important when writing (particularly sketches) that you very quickly let the audience in on what it is they are supposed to find funny. What is "the thing of it?" Let them in on the joke as quickly as possible. "Oh - I see, it's a clown that doesn't like children." Or "Oh I get it  - it's a squeamish surgeon". The quicker you get to that penny dropping moment, the longer your audience have to enjoy the situation and find it funny.  Also - try and be as lean as possible. Come in late, and go out early. More often than not, you can lose half of a scene quite easily and still impart the story. And above all else - hide the exposition! No one wants to sound like they are narrating facts. A neat trick is to hide exposition in a joke. That way - it feels valid, and has been disguised by a laugh. 
Shappi Khorsandi  - stand up
She is currently on tour: see dates at shappi.co.uk.
When 'writing' stand up, most of the important stuff goes on before any actual writing happens. I'll have a strong emotional response to something, an incident, something I've read, seen or heard. If it dances about in my head bothering me, I get on a stage and say it out loud in front of a live audience. If I'm relaxed enough, a punchline will eventually arrive. Then I go off, write it down, do it again better, write that down until it's nicely bedded in my head and rolls off my tongue. Each time I tell it it becomes sharper. 
Justin Moorhouse – stand-up/actor
Best known for playing Young Kenny in Phoenix Nights. More info at justinmoorhouse.com
To ask a stand up comedian to write a hundred words on what it takes to write stand up comedy is perhaps the cruellest trick a journalist can play. It invokes the fear 
1.  A writer will soon discover we don't actually write.
2. Shit. Whatever I write needs to be funny.
3. Applying the rule of three doesn't necessarily make it funny
The only advice is give any comedian is this - just write. Do the work. 
PS. the next time I hear a stand up say after a decent gag in the midst of an uninspiring set 'I took the rest of the day when I wrote that" I'm going to heckle "I'd have carried on working mate - you were clearly in an unusually rich vein of form".
Read more tips from Stewart Lee, Graham Linehan and more here.