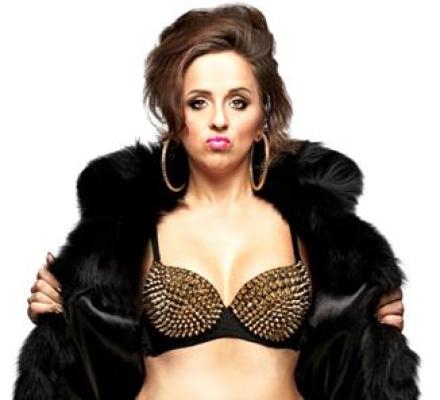 Breaking News: Luisa Omielan has been nominated for a Barry Award for her show at the Melbourne International Comedy Festival along with John Kearns, Steen Raskopoulos, Sam Simmons, Damien Power and Lawrence Mooney. The winner is announced on Saturday. The Best Newcomer nominees are Corey White, Juan Vesuvius, Sam Campbell & Heidi O'Loughlin. And Omielan's thigh gap clip has now notched up over 9 million views.
Luisa Omielan's empowering "Thigh Gap" routine at the Melbourne International Comedy Festival has gone viral. Since posting the clip on her Facebook page earlier this week the powerhouse performance has notched up over 8 million views.
Writing on her Facebook page Omielan said: "Thanks so much for sharing my video. No blogs or famous people have shared it, it's just gone viral from you lot tagging your friends and sharing. I think it's really indicative of how hungry we are for positive body images. I've had amazing messages from people who have struggled with this. I'm so glad people have taken to it. We need more of this feel good shit please, tired of this self loathing."
Luisa Omielan is at the Udderbelly in London on June 26 & 27. Tickets here.
If you have not already seen the clip watch it here.