By Bruce Dessau on
25/1/2015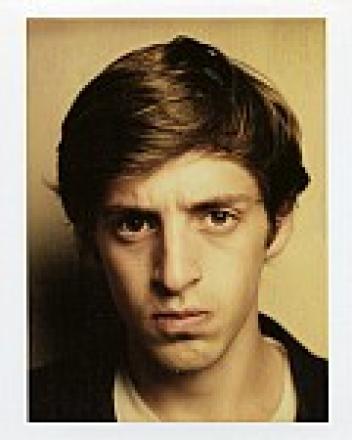 Winners of the Foster's Award for Best Newcomer don't always make the grade, but I can't see 2014 winner Alex Edelman slipping into obscurity. I first spotted the 25-year-old American in an el cheapo video clip with Alfie Brown and thought that, like Brown, this young man had something. Edelman is a smart young cookie and a smooth style that will take him far. This was the second time I saw his show Millennial and nuances and references popped out that I hadn't spotted the first time round. Maybe I just wasn't paying enough attention but I think it's because this is a show that is a lot deeper than its laugh-out-loud schtick makes it seems. This review below first appeared in the Evening Standard here.
Conclusive proof that dreams can come true. A year ago Alex Edelman was an unknown stand-up writing this show in the Soho Theatre bar. Last summer the floppy-fringed American picked up the Foster's Award for Best Newcomer at the Edinburgh Festival and is now performing here to full houses.
His debut set, Millennial, deserves the award and the popularity. Edelman is only 25 but has stagecraft beyond his years, firing out riffs with the confidence of a fortysomething veteran. Combine that skill with smart material about the perils of being young today and success is no surprise.
This enjoyably engaging hour ranges from quickfire zingers to longer stories and craftily constructed back references. He is at his best talking about his family and himself, explaining how he teased a homophobic relative by pretending to be gay and how as a modern orthodox Jew he has tried MDMA but not bacon.
There is also political heft here. He reflects on his generation's disillusionment with Barack Obama and reveals that his degree at New York University cost him a jaw-dropping $191,000, which puts UK fees into perspective.
He can do frivolous gags too. His story about an incident in a cupcake shop that would not serve him tap water is liberally sprinkled with laughs as he recalls becoming increasingly exasperated by their refusals. A tidy balance is struck between him being the butt of his jokes and having the final word.
Edelman currently plans to shuttle between London and the US. Stardom will surely follow. Probably on both sides of the Atlantic. Catch him now and on the way to his gig look into the bar — you may see 2016's big thing scribbling away.
Until January 31 (020 7478 0100, sohotheatre.com)