By Bruce Dessau on
25/1/2015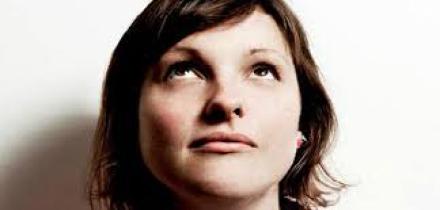 The Evening Standard doesn't give half stars to shows, otherwise I'd have given Josie Long four and a half stars for Cara Josephine, the same as London is Funny gave it earlier this week. Long really is at the top of her game at the moment in a show in which she looks at the ups and downs – mostly downs – of her recent romantic history. I did have some misgivings this time round, having seen parts of the show a number of times over the last year, but that does not take away from the fact that Long is one of this country's finest comic storytellers. She is assured, polished and has the audience hanging on her every word. Her enthusiasm and boundless optimism is positively infectious. Despite the slings and arrows she has faced she still retains a huge zest for life and that comes across in every minute. This review below first appeared here.
Sometimes, once a comedian finds a topic that works for them, they surf that wave forever. Not Josie Long. Her last show was hard-hitting and political. This one, Cara Josephine, is soft-hearted and personal. It is Long's view of a year in her life when she had her heart broken.
What is the same as ever is Long's passion and intelligence. Here these qualities help her to dissect why her last big romance was so messy. Despite being as sharp as a crate of tacks she only realised the horror afterwards. "Like the war," she giggles playfully.
She speaks fast, packing plenty in. There is a beautiful stand-out anecdote about eagerly anticipating a trip to Berlin only for calamity to strike before take-off. Further strong sections lay bare her love of outdoor activities, Quakers and poet Walt Whitman. The delivery is note-perfect and not a word is wasted.
As her story builds to a positive ending she gets increasingly intimate, finding humour in her parents' split, which maybe caused her own relationship issues, before gushing about her new niece. An endearingly funny show that leaves you with a warm glow even on the coldest nights.
Until Jan 31 (020 7478 0100, sohotheatre.com)