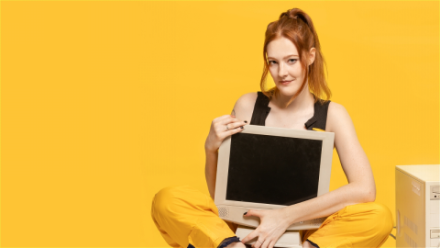 Assembly Festival has announced over 100 shows for its 2023 programme. The festival, which is housed year-round at Assembly Roxy, is returning to its familiar venues at Assembly Rooms, Assembly Hall, Assembly George Square and Gardens, and Assembly Checkpoint. The festival will also have a presence in Edinburgh's historic Grassmarket for the first time, as Assembly joins forces with Dance Base, with a collaborative programme of dance and physical theatre to be announced in April.  
Once again Assembly's programme brings some of the best entertainers from around the world to perform in Edinburgh. The festival's flagship venue, Assembly Hall will vibrate with energy as Afrique en Cirque brings the colourful agility and artistry of African culture to the Fringe, all with a contemporary Afro-Jazz soundtrack.  
All female Australian circus troupe YUCK Circus bring their trademark high-flying acrobatics, absurd confessions and groovy dancing to the Palais du Variété spiegeltent; Quebec circus duo Agathe et Adrien invert the gender roles in N.Ormes; and macabre circus darlings are at once jaw-dropping and hauntingly hilarious in Party Ghost. The Korean and Taiwan seasons return, from South Korea is HELLO, THE HELL: OTHELLO, The Maids, The Messenger, and part of the Taiwan Season #Since1994. Plus, festival favourites 360 ALLSTARS and The Black Blues Brothers. 
Elsewhere in the programme, character comedian Jody Kamali presents his new family friendly show, Mr Sleepybum; Aida H Dee brings Drag Queen Story Hour to Assembly Roxy; Marcel Lucont: Les Enfants Terribles presents A Gameshow For Awful Children; and Footsbarn Theatre bring a classic Hans Christian Anderson tale to life with La Petite Gerda. Plus, the premier children's mixed bill comedy show Comedy Club 4 Kids returns, along with family favourites The Bubble Show, The Greatest Magic Show, and The Mighty Kids Beatbox Comedy Show Strikes Back!. 
There will be plenty to laugh about with a bumper comedy programme from the absurd to the political. Assembly's flagship comedy line up show, Best of the Fest returns to Assembly Hall for 2023, with its family-friendly sister show Best of the Fest: Daytime bringing the best variety acts to the Palais du Variété.  Best of the Fest: New Class also returns to George Square featuring the best rising comedy stars from across the festival. Plus, the late-night trans/non-binary/female mixed bill comedy show, Party showcases a star-studded line-up every Friday night. 
Witness the best in new comedy with Fringe debut acts Nurse Georgie Carroll: Sister Flo 2.0; Joe & Rory: TELEVISION 1; Matt Hutchinson: Hostile; Dahn Rozario: White People Need To Relax; Dane Simpson: Didgeridoozy; Matt Storer: Hot Nonsense; and Lou Wall vs. The Internet (pictured). Plus, rising stand-up stars, Sian Davies: This Charming Man; Chris Grace: As Scarlett Johansson; Geraldine Hickey: Of Course We've Got Horses; Chris Kent: Back At It; Stephen Mullan: Yeah, Yeah, Yeah! and Anuvab Pal: The Department Of Britishness. 
Big names, Clive Anderson; and Simon Evans: Have We Met? join an already impressive roster of comedy-chops, including David O'Doherty: Tiny Piano Man; Ed Byrne: Tragedy Plus Time; Frank Skinner: 30 Years of Dirt; Frankie Boyle: Lap of Shame; Jason Byrne: The Ironic Bionic Man; Reginald D. Hunter: The Man Who Could See Through Shit - A Work In Progress; and Susie McCabe: Femme Fatality.  
There's character comedy, satire, and sketches with The Briefing with Melissa McGlensey; Japenese comedy kings JARUJARU; Jody Kamali: Things we do for Love; and Grubby Little Mitts: Hello, Hi. Improv from Baby Wants Candy; GEORGE-prov: An Improvised Theatrical Experience; St. Doctor's Hospital; and Shamilton! The Improvised Hip Hop Musical. And an interactive game show with Benjamin Alborough: Absolute Monopoly. 
Sci-Fi's greatest franchise is put through the comedy wringer in The Baron & The Junk Dealer and The George Lucas Talk Show (George Lucas not appearing); John-Luke Roberts brings back his absurd Cabaret Impedimenta; Jonny & The Baptists celebrate Ten Thankless Years; and Jazz Emu and The Cosmique Perfectión invite you to a concert in their Pleasure Garden.   
Fringe favourites Police Cops: The Musical are back and bigger than ever; 2022's most in-demand debut Julia Masli: CHOOSH! returns for a limited run; Ted Hill: Tries And Fails To Fix Climate Change; and genuine original Rob Auton brings The Rob Auton Show. 
The magic of the Fringe is clear, as Britain's Got Talent Semi-Finalist and Penn & Teller trained inventor and illusionist Kevin Quantum amazes audiences at Assembly's Music Hall with his death-defying stunts in his spectacular show Momentum. Plus, more mysticism and trickery from Ben Hart: Jadoo; Chris Dugdale: Ethermind; Dom Chambers: A Boy and His Deck; and the Adults Only Magic Show.  
The hottest late-night ticket in town is back with The Kaye Hole Hosted by Reuben Kaye, with the riskiest most diverse acts and live band. The world's only surreal, sketch, circus-troupe bring people closer one olive at a time in Laser Kiwi: Rise of the Olive; there's a new genre of entertainment from the Korean Season, combining K-Pop and K-Comedy in Kokoon; all new All Stars Burlesque and Sexy Circus Sideshow, brought to you by the Executive Producer of the sell-out success Best of Burlesque; and 1930's star of musical comedy, Gertrude Lawrence: A lovely way to spend an evening, brings stories and songs from Variety to Noel Coward. 
The songs of The Proclaimers take the spotlight in Edinburgh's Captivate Theatre's five-star production of Sunshine on Leith; and there's sequins, reality television, and the complete works of Oscar Wilde in Oscar at the Crown, an immersive nightclub musical detailing one of history's most flamboyant figures.  
2022's interactive smash hit Temping returns; and there's more immersive comedy with An Afternoon with the Ladies of the Cliff Richard Fan Club, Sutton Coldfield, 1995. There's experimental theatre in new solo show, Layers, which uses projections to capture all the characters; and theatrical and cinematic dance work in Lost Soles.  
The UK theatre tradition of drag takes the spotlight when a bin man swaps steel-toed boots for stilettos in Wasteman; and a northern matriarch's filthy, naughty and wickedly funny story in Wildcat's Last Waltz. Berlin's prince and princess of Europop serve in Otto & Astrid's Joint Solo Project, the magical worlds of clown, bouffon, tragedy, improvisation, cabaret and physical comedy meet in Be My Guest; and inspired by the unsolved murder of a sex worker in Leith, 1983, 2022's five-star show Salamander celebrates the underrepresented through original poetry and song.  
William Burdett-Coutts OBE, Artistic Director of Assembly Festival said: "We look forward to welcoming the world to Edinburgh this August for the largest celebration of human creativity and artistic endeavour. The Assembly programme is an intoxicating collection of shows for audiences to enjoy, with over 100 shows from 15 different countries so far, with more to be announced in the coming months." 
Assembly's summer season begins on Friday 14 July when its festival hub Assembly George Square Gardens opens to welcome the Edinburgh Jazz and Blues Festival. The Edinburgh Food Festival, the city's largest free-to-enter food festival, follows close behind running 21-30 July; with Assembly Festival's Fringe programme kicking off on Wednesday 02 August.