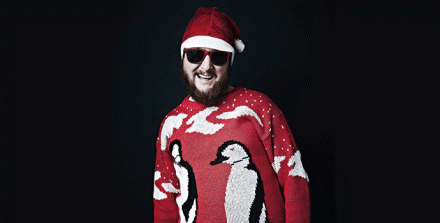 Robin Ince's Christmas shows in London have become a bit of an institution, but he has slightly reinvented them this year, rebranding them as Christmas Science Ghosts. The line-up will be fairly familiar though - the likes of Tony Law, Sara Pascoe, Josie Long and Stewart Lee will be among the rotating bills, though there will also be some curveballs too. Tonight historian Mary Beard joins the lineup. Ince also has two nights off in the middle to play the Eventim Apollo with Brian Cox.
Tim Key is in town this week with his sozzled Santa seasonal special, Father Slutmas, firstly for two nights at the Invisible Dot from tonight and then at the Arts Theatre for four nights from Wednesday. Key's oblique, deadpan comedy has made him one of the biggest cults on the comedy circuit and he is all set to be even bigger in 2015 – in January he co-stars with Daniel Kitson in the London run of Kitson's two-hander Tree at the Old Vic.
If you like your comedy a little more mainstream Michael McIntyre is hosting his annual Kids Company benefit at the Eventim Apollo on Wednesday. Jason Manford, Josh Widdicombe, Seann Walsh and Ross Noble are among those appearing. Tickets are scarce, but worth grabbing if you can get hold of one.