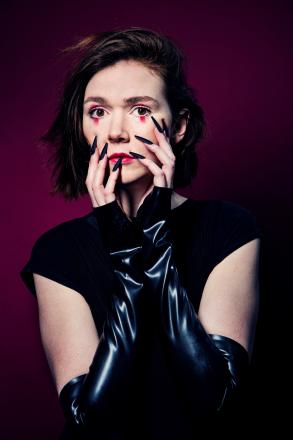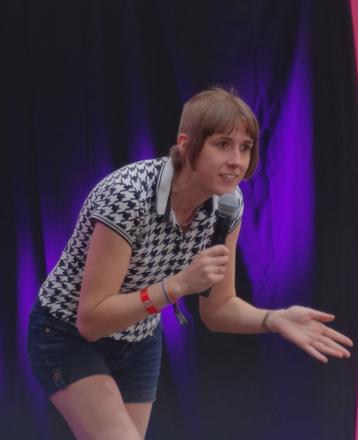 the gilded Balloon has announced the latest collection of shows from this year's Gilded Balloon Fringe season which will go on sale on Wednesday, 6th April. 
Artistic Directors Karen and Katy Koren said: "We're delighted to be able to add more shows to our programme as we work towards a brighter summer this August. We're incredibly proud to work with some tremendous international and local shows, artists and companies to present their work at such an important festival for Scotland and the world! We are working hard to ensure this year's Fringe is the best it possibly can be for all involved and we are excited to support all who work with us to flourish this summer."
This year's programme includes brand new Comedy shows from Fringe favourites Maisie Adam (Buzzed), Britain's Got Talent Winner, Lost Voice Guy (Cerebral LOL-sy), Jamie MacDonald (Reasonably Adjusted), Elf Lyons (Raven), Cerys Bradley (Sportsperson), Lou Conran (A Show), Esther Manito (Not All Men), Alice Fraser (Chronos), and Julie Jay (Oops, This is Toxic).
Much-loved Comedy Magician, Pete Firman (Bag of Tricks) makes a welcome return this year with a brand new show as does fellow Magician, Kevin Quantum (Dark Matter) and there's some great improvisation from Notflix (Binge) and Impromptu Shakespeare as well as Sketch Comedy from The Oxford Review (The People vs. The Oxford Review).
Gilded Balloon also have some great choices for the younger members of the family with shows from Visible Fictions (A Ladder to the Stars) and The Fourth Wall Ensemble (Fruit Flies for Kids), and the Fringe's favourite fox, Basil Brush, is back with a children's show (Basil Brush Family Fun) and an adult show (Basil Brush Unleashed…And Uncut) as well as John Robertson who is also bringing shows for children (The Dark Room (for Kids!)) and adults (The Dark Room)
Definitely not for children there is Sex Tips for Straight Women from a Gay Man which has been satisfying audiences across America for nearly a decade or Viva Your Vulva: The Hole Story from Elaine Miller and Fringe favourite Elf Lyons has a great new late night show with Elf Lyons: Talks Dirty For An Hour.
As always the Venue has a strong Theatrical programme with work from Andy Linden (Baxter vs the Bookies), Barbizon 63 (Eve: All About Her), Kick The Door (Land), Frizz Theatre (Swallowed), and two plays from Gillian Duffy (Two's Company & The Ghosting of Rabbie Burns)
With great Jazz music from The Oxford Gargoyles (Jazz A Cappella) and a madcap variety show from The Fourth Wall Ensemble (Fruit Flies Like a Banana), Gilded Balloon's Fringe programme has something for everyone which means that you won't need to visit any other venues this Fringe!
All tickets are available from - GildedBalloon.co.uk/tickets
Lost Voice Guy picture: ©Steve Ullathorne
Maisie Adam picture: ©Bruce Dessau