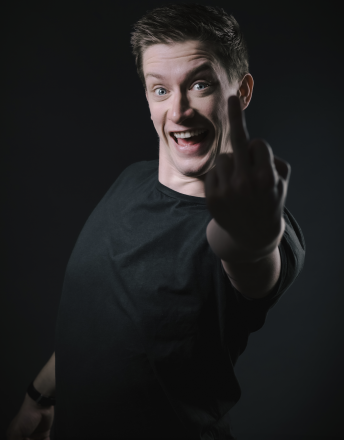 Scotland's international comedy star Daniel Sloss is doing a run of shows to work up some new material for his next tour. So come expecting nerves, notes onstage and a lot of laughs… but don't come expecting a slick, finished comedy show. This is strictly a work in progress. 
We should probably also mention that Daniel was the biggest ticket selling comedian in the world for most of 2021, has sold out six New York solo off-Broadway seasons, appeared on U.S TV's 'Conan' ten times, broken box office records in Edinburgh and toured in 53 countries
Catch this strictly limited season this August at Edinburgh's stunning new Just The Tonic NUCLEUS venue complex right in the heart of the fringe, complete with large indoor bar and welcoming staff. 
Dates are from August 4 - 28. Tickets are on sale now here.
Daniel Sloss Picture: Troy Edige