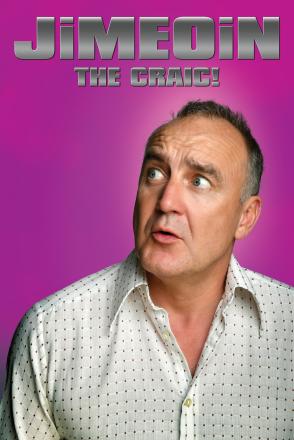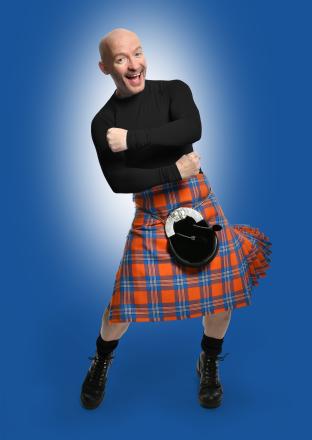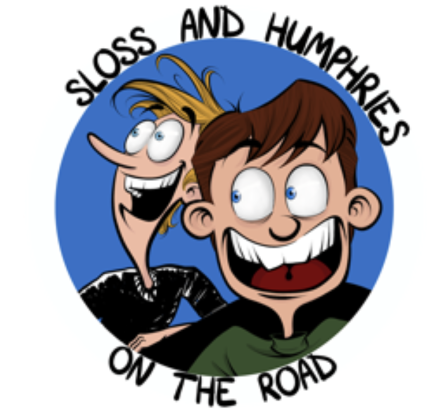 Comedy management and production company MZA marks its 33rd year at the Edinburgh Festival Fringe
by announcing eight shows in two premier Edinburgh venues. 
Tickets on sale now from 
edfringe.com
This year, for the first time as part of the new  Just the Tonic NUCLEUS venue hub, located right at the heart of the fringe at 140 The Pleasance, one of the festival's true alumni, Jimeoin (pictured), celebrates his 27th year of bringing shows to Edinburgh in August with THE CRAIC!; Scotland's favourite kilted comedian Craig Hill presents a full run of his high-octane and uproarious live show in his his 23rd Edinburgh season (and 2 decades of superb show titles) with I ALWAYS KNEW I HAD IT IN ME!; and
Daniel Sloss
(who was for most of 2021, the biggest ticket selling comedian in the world and who managed to pull off the extraordinary feat of performing live to nearly 10,000 people (covid compliant and everyone kept safe) during last year's hybrid covid-affected Fringe, joins fellow comedian and best friend Kai Humphries in the live-audience debut of their smash-hit podcast SLOSS AND HUMPHRIES ON THE ROAD.
Also at JTT NUCLEUS,  SET LIST: STAND-UP WITHOUT A NET (the improvised stand-up phenomenon as raved about by the late Robin Williams) makes a very welcome return as well as debut solo shows by two new metorically rising Scottish stand-up stars Connor Burns: LIVE, LAUGH, LOATHE and Liam Farrelly, GOD'S BROTHER-IN-LAW. Both these artists are destined for big things - catch them in the intimate (but well ventilated) 60 seat Sub Atomic Room while you can.
At the renowned home of Scottish comedy THE STAND 1, 5 York Place EH1 3EB, there is the a welcome solo return to the fringe by the wonderful Kai Humphries MISCHIEF (the Geordie comedian who has toured across 53 European with Daniel Sloss, performed a smash-hit solo season off-Broadway and who, along with his brother, masterminded the extraordinary Comedians Boxing "Fight For Kian" literally life-saving charity event culminating with them together in the ring for the last fight on the card), and the eagerly awaited new show from Edinburgh's own Gareth Waugh: DOOZY, who has had rave reviews, toured Australia, opened for Daniel Sloss in Europe, Katherine Ryan and John Bishop as well as stormed his solo debut off-Broadway.
MZA 2022 EDINBURGH FRINGE  - FIRST SHOWS ANNOUNCED & ONSALE NOW!   
Just the Tonic, NUCLEUS
140 The Pleasance EH8 9RR
Sloss & Humphries on the Road - Live podcast
Daniel Sloss and Kai Humphries have been friends almost as long as they've been comedians. Now they tour the world making themselves and strangers laugh. Two touring buffoons telling you about their thoughts and then insulting you for being a muggle. Occasional guests, regular dad jokes – for the first time ever at the fringe this is their hilarious smash-hit podcast – live (and very rude) on stage. Don't miss it!
Just the Tonic ATOMIC ROOM, Saturday 20 August, 2.30pm-3.45pm  (75 mins)
SET LIST: Stand-up Without a Net
'For anyone genuinely interested in comedy and comedians, this is the must-see show of the festival' ★★★★★ Scotsman.
It's back! Fast, furious, reliably brilliant, different every night! Literally as they walk onstage, in full view of the audience, comedians are flashed a never-before-seen "set list" of topics and must instantly create a spontaneous and original new stand-up set, right then and there. No existing material allowed; it's all improvised! 
Previous Set Listers include all your favourite TV comedians including Rich Hall, Trevor Noah, and the legendary Robin Williams who raved about it.
Just The Tonic REACTOR ROOM, Thursdays 4/11/18/25 + Fridays 5/12/26 + Saturdays 6/13/27, 10.30pm-11.30pm. (60 mins) 
TICKETS:  https://tickets.edfringe.com/whats-on/set-list-stand-up-without-a-net
Craig Hill: I Always Knew I Had it in Me! 
Scotland's Kilty Pleasure (pictured in kilt) is delighted to bring his eagerly awaited new show (and new show title!) for a full run in this stunning new 300 seat venue complete with large indoor bar and welcoming staff. High-octane, uproarious - Craig's shows are hugely popular for a good reason - get ready for an outrageous hour of  fantastic laughs.
'Flat-out hilarious and the audience was in absolute paroxysms of laughter…. There isn't anyone better at working a crowd… It's upbeat and always hilarious. I've not heard a room laugh so long and hard all month… he has a wide appeal and it is genuinely funny' ★★★★★  Mirror
'Whip-cracking wit so sharp it whistles through his hapless victims... a laugh-out-loud performance from beginning to end... absolutely hilarious!' ★★★★ List 
Just the Tonic ATOMIC ROOM 4 - 28 August, 7.15pm-8.15pm  (BSL interpreted Sat 13 + Thu 18 Aug, 60 mins) 
Jimeoin: The Craic! 
World-class stand-up from live comedy's internationally acclaimed Irish master as he performs at his 27th Fringe!
 You've seen him on The 
Royal Variety Performance, 
Live at the 
Apollo or perhaps on Facebook where he has clocked up hundreds of millions of views... but nothing beats seeing Jimeoin live. 
'At the top of his game…

 

didn't leave a dry eye in the house'
★★★★★
Manchester Evening News
'Recalls the familiar at fantastically silly level, boiling his audience down to a tear-filled, gibbering mess' 
Scotland on Sunday
'Exemplary stand-up comedy' 
★★★★★
Herald
'Jimeoin is a true comedy legend doing what he does best — finding the funny in everyday situations and proving, nearly three decades after Australia fell in love with him, he's still at the top of his game… A solid hour of laugh-out-loud jokes.' ★★★★1/2 Adelaide Advertiser 
Just the Tonic ATOMIC ROOM 4 - 28 August, 8.40pm-9.40pm  (BSL interpreted Sat 20 + Thu 25 Aug, 60 mins) 
Liam Farrelly, God's Brother-in-Law  
First full-length solo show from 2021's Winner Scottish Comedian of the Year Award, Winner Beat The Frog World Series, BBC New Comedy Award, finalist.  
The exciting and eagerly awaited debut from an already powerful new comedy voice c;early destined for big things....
'Foregrounding the ridiculousness in his life… a compelling, down-to-earth voice.'  Scotsman 
'Young, working-class Glaswegian guy with an everyman touch…  if you like Bridges, you'll enjoy Farrelly… Self-referential asides and personal material… routine[s] about his sister being a nun… about being a dad at 21… distinctive and funny…. If he already feels like a pro at the age of 21, that's because he is.'  Chortle 
'Frighteningly young …Natural storytelling talent… Impressive stuff'  Beyond the Joke
Just the Tonic, SUB-ATOMIC ROOM (Studio),  4 - 28 August, 7.10pm-8.05pm (55 mins)
TICKETS: https://tickets.edfringe.com/whats-on/liam-farrelly-god-s-brother-in-law
Connor Burns, Live, Laugh, Loathe  
From one of the already-acclaimed and fastest rising new stars of Scottish stand-up, this is Connor's comedy breakup text to the abusive partner that was Covid 19. Hilarious Scottish-level cynicism and self-deprecation in his first full-length solo show where Connor waves goodbye to the life he used to Live, Laughs with the people who kept him sane and Loathes the fact he had to drive a f*cking delivery van for nine months. A super joke writer and already a very much in-demand compere ins some of the UK's biggest clubs, Connor has also opened for Larry Dean, Tom Stade and `Daniel Sloss on tour.
'Highlight of the night' Chortle  'Mark him out as one to watch' Scotsman
'Absolutely cracking—Great material with fantastic execution… it's clear that Connor is a comedian with a lot of potential and has already achieved a great amount in a comparatively short time span'  The Stand Comedy Club
Just the Tonic, SUB-ATOMIC ROOM (Studio),  4 - 28 August, 8.20pm-9.15pm  (55 mins)
TICKETS:  https://tickets.edfringe.com/whats-on/connor-burns-live-laugh-loathe
THE STAND COMEDY CLUB  
5 York Place EH1 3EB
Gareth Waugh: Doozy 
Dogs on Instagram and more excruciatingly hilarious revelations from one of Scotland's fastest rising stars who's stormed New York's off-Broadway and opened for Daniel Sloss, Katherine Ryan and John Bishop. 
'Effortless, hugely personable comedy' (List),  'Impressive comic chops… engaging, friendly onstage manner… Very funny'  Beyond the Joke
'Plenty of laughs… Distinct storytelling style, free from the usual cynical trappings of the format…  cements Waugh as one of Edinburgh's most likeable performers' Wee Review   'Loads & load of laughs' ★★★★  One4review
'Plenty laughs… an early afternoon treat'  The List
 'Hugely personable young Scot… And very funny. Gareth Waugh is smart, witty and good company, with a deceptively polished delivery. And that's the truth.' Scotsman
'This is proper stand up…Excellent!' Broadway Baby 
'Gareth has a flat arse'  Daniel Sloss
The Stand Comedy Club, STAND 1,  4 - 29 August,  4 - 28 August, 5pm-6pm  (60 mins)
TICKETS: https://tickets.edfringe.com/whats-on/gareth-waugh-doozy
Kai Humphries: Mischief! 
Multi Award-winning stand-up, podcaster and author, Kai has so far toured live in 53 countries with Daniel Sloss, opening in massive theatres and arenas all over the world. Co-star of the brilliantly funny podcast 'Sloss and Humphries on the Road', Kai is also an author, producer and has created and toured eight solo shows around Australia and even to off-Broadway in New York.
'Absolutely brilliant… Pure stand-up… honest, relatable and upbeat, you can't help but like him… Fabulous' ★★★★ Voice Mag
'Phenomenally funny… A fantastic comic who is smart, funny, and crude all at once…  perpetually upbeat charisma, pushing and pulling us between laughter and empathy… Not to be missed… Brilliant!' Broadway Baby 
'Superb!... had folk almost falling off their chairs… collapsing with laughter.'  Fife Today
'Sunny friendliness and impossible likeability that makes his rude humour feel mischievous and thoroughly inoffensive… hilarious!' Three Weeks
'It's always an awesome experience when a performer just nails it – this Geordie comedian gets it so right from the very beginning, it's an amazing experience… a festival highlight' ★★★★★ Australia Times
The Stand Comedy Club, STAND 1,  4 - 29 August,  4 - 28 August, 6.45pm-7.45pm  (60 mins)
TICKETS:  https://tickets.edfringe.com/whats-on/kai-humphries-mischief
More shows to be announced soon.
Watch Robin Williams doing the Set List show below
Jimeoin/Craig Hill pictures: Steve Ullathorne