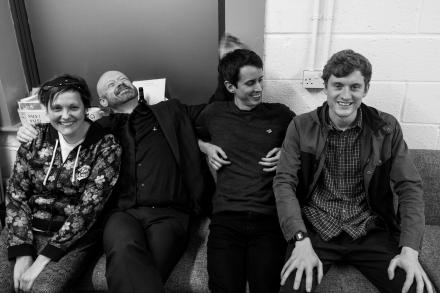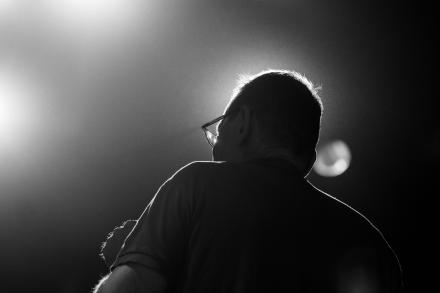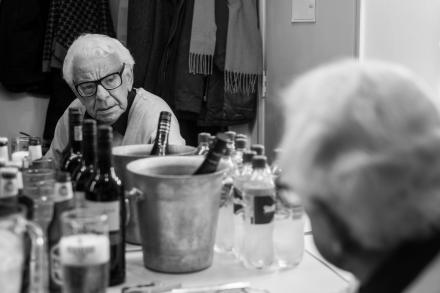 Photographer Steve Best is to publish a brand new book featuring unseen candid pictures of some of the comedy circuit's greatest performers.
The fine art photographs will feature comedians backstage and captured in action.
The book, simply called Comedians, will hopefully be out at the end of April. It will be a high end photographic masterpiece using top Italian fine art printers.
There is no crowdfunder campaign but Best, who is also a stand-up comedian himself, is hoping that pre-sales will help to cover his costs. 
Best's last book, Joker Face, in 2017, featured off-duty photos of the likes of Katherine Ryan and Russell Howard alongside 450 gags including this one from Rhys James: "The Swiss must've been pretty confident in their chances of victory if they included a corkscrew in their army knife."
Featured here is a small selection of pictures from the upcoming book - the late Sean Lock, the late Bsrry Cryer and a backstage shot featuring relaxing comedians Josie Long, Alistair Barrie, Chris Stokes and James Acaster. 
Others featured in the book include Jack Whitehall, Jimmy Carr, Alan Davies, Julian Clary, Mae Martin and Jo Brand.
The link to pre-order Best's book is here www.stevebest.com
All pictures here © Steve Best