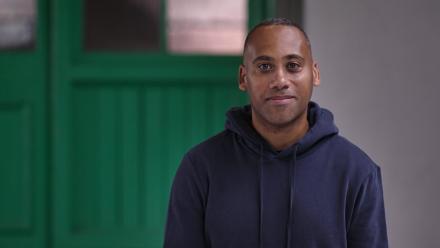 Following a run at The Wales Millennium Centre in November 2021  BBC Radio Wales has commissioned a recording of Leroy Brito's new stand-up show 'Almost Famous' for transmission in 2022.
In his return to the Welsh Millennium Centre with 'Almost Famous' he will talk about this newfound success and more with his unmistakable comic touch.
The broadcaster has also commissioned a one off documentary Fatherhood that sheds light on Leroy's experience as a single father .
Often overlooked and portrayed in a negative light, this documentary will aim to shine a light on the positives that can come out of teenage fatherhood - highlighting the growth, maturity and success stories of the boys who became men at an early age whilst discussing the reality of the financial, emotional and relational issues that they faced.
Leroy Brito took the Welsh Comedy Scene by storm after his debut in 2011. He has sold out the Wales Millennium Centre several times. Since his last outing at the WMC with stand up show 'Three Dads' he has been building in momentum. He starred in the BBC's Tourist Trap alongside Sally Phillips and Elis James. On top of this he acts, presents, and writes for the new BBC outlet 'BBC Sesh', wrote and starred in his own radio sit com, an adaptation of 'Three Dads', and starred as himself in BBC Radio Show 'Leroy Brito's Fake Views'. 
He presented Six Nations Sin Bin alongside Gabby Logan and Gareth Williams, and recently ran the London Marathon in response to a heckle. A strong supporter of other Welsh comics, he recently curated and hosted Leroy's aughter Line-Up presenting some of the funniest comedians on the Welsh circuit.