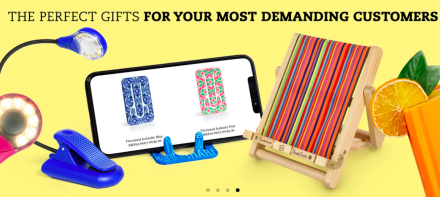 Looking for that perfect gift for someone who likes to read or likes to write? You've come to the write, sorry, right place.
Thinking Gifts has a wide range of unique products to make the reading and writing process more enjoyable.
From distinctive bookmarks to lights to help you read your favourite novel, through to the fabulous 'flexistand' on which you can rest your smartphone - no more trying to balance your gadgets on the pillow or table only to see them slide away!
There is also, of course, the "Bookchair" - perfect for balancing that recipe book on. Stylish too!
There are products here to suit all price ranges and all age ranges - from grandchildren to grandparents.
And much, much more.
See the full gift range and order today here. 

10% discount if your use the code JOKE