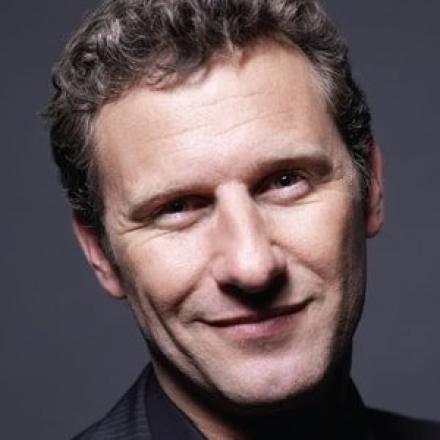 Comedian Adam Hills has voiced a new video by Inclusive Futures to raise awareness of the lack of disability-inclusion in development work. 
The 
two-minute animation 
is a music chart style countdown of ten common excuses for development and humanitarian work to not include people with disabilities. It features the voice of Australian TV presenter Adam Hills, host of Channel 4's satirical comedy show, The Last Leg.
In the tongue-in-cheek new video, Hills reads out made-up song and band names like:
"It's not cost-effective" by Vital Crisis
"There aren't enough people with disabilities here to justify it" by Black Hole of Data
And, "It's too time consuming" by Human Capacity
Johannes Trimmel, Inclusive Futures' programme director, said, "We wanted to create a film that would tackle the common attitude that we have come up against time and time again from humanitarian and development practitioners, which is 'we don't do disability'.
"The video is fun, but it also aims to deliver a serious message. We want to remind people that being non-inclusive isn't an option. Development and other work can't and won't be effective unless it's done in a disability-inclusive way, and no one is left behind".
There are one billion people with disabilities living in the world – 15 per cent of the global population – and 80 per cent of them live in low- and middle-income countries. Many of these people face barriers that can prevent them from accessing education, health care and work, as well as being the subject of stigma and discrimination. Despite this only 6 per cent of overseas development aid is currently disability inclusive. 
The film was made by Inclusive Futures to reach mainstream development workers. Inclusive Futures is a collaboration between 16 development organisations, including UK charity Sightsavers, that design and run international programmes to promote disability inclusion. 
Funded by UK aid, Inclusive Futures works across seven countries in Africa and Asia in education, employment and health care. Their aim is to ensure opportunities for people with disabilities and a future that's disability inclusive.
Johannes Trimmel added, "We're really grateful to Adam Hills for supporting our message and telling everyone that you can't keep saying you don't do disability".
The video was created by UK animator Stephen Ong. To watch it and find out more about the work of Inclusive Futures, please visit their website 
here 
or watch it on YouTube 
here
.
 Watch the video voiced by Adam Hills below