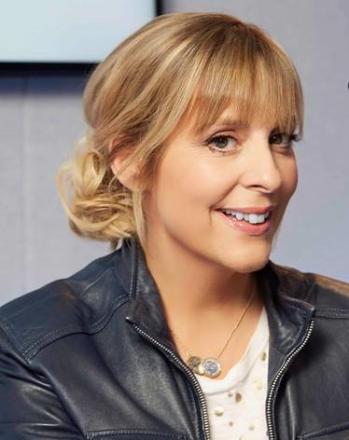 Mel Giedroyc has Covid.
She was on The One Show talking about the new show called Handmade: Britain's Best Woodworker that she is presenting, but did it from home as she was not well.
Judging by the clip it looks a bit like the Great British Bake Off but with wood instead of cake.
She was not feeling too bad though, she explained: "I feel slightly out of body, I'm not gonna lie."
The new show was filmed in the Welsh woodlands. "We had so much fun." They made it during lockdown "so it felt like a commune."
She was inspired after making Handmade and decided that she should make something out of wood herself. "I bought a canoe kit called Jones for her husband's birthday. "We set her afloat on Ullswater." It kept them really busy building it.
Despite Covid Giedroyc seemed on typically bouncy form. "I feel so lucky and blessed that I've had both vaccines."
Mel Giedroyc can also currently be seen alongside Sue Perkins in Hitmen: Reloaded on Sky Comedy and streaming service NOW.
She is also due to return to Dave for a second series of the panel show Mel Giedroyc: Unforgivable in which the nation's favourite comics and celebrities compete to convince Mel Giedroyc that they are the most unforgivable person in the room.
Giedroyc said: "I am utterly thrilled to be taking to the Unforgivable dais once more… (I love the word "dais". It's almost as good as "plinth"). It's going to be an absolute cracker of a second series. I know that because I manifested it this morning."
"We'll be welcoming in a whole roster of deliciously naughty, mucky guests, and expect some big surprises coming out of our booth too. Sadly, we will be saying goodbye to the drone. Boring old Ofcom, eh?"
Ben Willbond of Ghosts also has Covid. He tweeted: "So I have Covid. Got unlucky. I would urge you all to please keep wearing masks especially in crowded spaces/transport. I'm 2x vaxxed and it's now day five. I haven't been able to move! It's a terrible disease and we have very high rates in the UK. Stay safe!"
Judi Love also has Covid and will not be dancing on Strictly this weekend.
Handmade: Britain's Best Woodworker, Thursdays from October 21, 8pm, C4.
Update 24/10. Also Ed Sheeran.