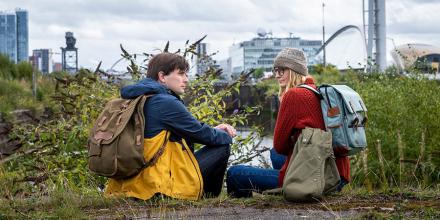 Ahead of the Cop26 summit, comedian Kieran Hodgson explores the history of climate change in Britain and our failure to act on the matter sooner in this follow-up to the 2019 show, How Europe Stole My Mum.
Irreverent and personal, this one-off special subverts the conventions of factual shows as Kieran and an all-star cast guide viewers on a journey to understand how we forgot to save the planet and what we need to do to fix it.
Written and presented by Kieran Hodgson, How We Forgot to Save the Planet is filmed in Glasgow and packed full of hilarious impressions, historiography, archive and sketches. Morgana Robinson, Simon Bird and Laura Lovemore also star.
How We Forgot To Save the Planet - Tuesday 19th October, 10.15pm, Channel 4

Watch a clip below