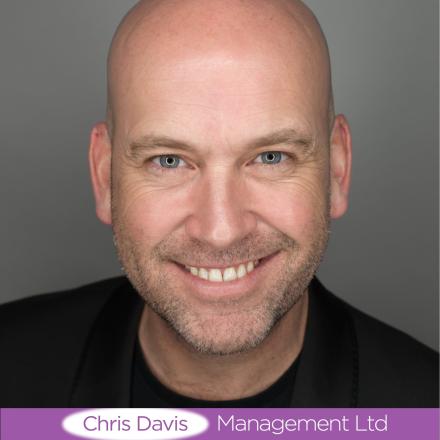 Comedian Phil Butler has died. 
His agents Chris Davis Management issued a statement: "It is with huge sadness we have to announce the passing of our friend and client PHIL BUTLER. Our thoughts are with his friends & family. The world is a poorer place without him."
Comedians have been quick to pay tribute to Butler, who, as well as performing, hosted the Green Room podcast, talking to countless comedians about their work.
Matthew Read wrote: "Just heard about Phil Butler he was lovely bloke what a huge shame."
Lloyd John Hollett wrote: "beyond heartbreaking and so dreadfully sad. There are no words. My thoughts are with Phil's family and friends at this awful time."
John Moloney added: "very sad news indeed."
Craig Revel Horwood tweeted: "My thoughts at this time are with @philbutleruk family and friends. RIP lovely talented man. What a terrible shock. We worked together on panto Cinderella and he was a wonderful kind friend. We spent Xmas day and New Year together had a truly fabulous time. I'll miss you terribly"
Richard Morton wrote: "Devastated to hear the news that Phil Butler has died - a lovely, warm, funny man who was always a pleasure to work with, which in our case stretched back over many years. Not only could he light up a stage, he could light up a dressing room with his larger-than-life presence and boundless enthusiasm for making everyone around him laugh. Always engaging and effortlessly upbeat, his performances were invariably brilliant. When Phil started his podcast, The Green Room - featuring comedians chatting back stage in a loose interview format - he called me up and asked to use one of my tunes for his theme music, which I gladly agreed to. Not only that, he was more than happy to champion and promote my albums, and I think it is this generosity of spirit that characterised him. Phil will be much missed on the comedy circuit."
Jeff Stevenson posted: "Couldn't believe this when I heard the news today. So sorry x"
Tony Cowards wrote: "Can't really add anything to the wonderful tributes to Phil Butler but suffice to say he was a ridiculously talented and hilarious man and I always looked forward to gigging with him. Shocking news, sleep well funny man."
Butler was a versatile, experienced variety performer. As well as being a seasoned stand-up he was also a skilful stage magician and an actor. He was due to appear in the Robin Hood panto at Nottingham's Theatre Royal in December.
As well as playing the lead in panto, entertained on cruise ships and performed in front of the troops in Afghanistan, receiving the Operational Service Medal for his time there.
Phil Butler was 51. A cause of death has not been confirmed.